Focus of our actions: sustainability, research & promoting talent
Sustainability Award of the Wieland Group
Decarbonization needs copper - so we at Wieland consider ourselves part of the solution. Our products are indispensable when it comes to electrification and renewable energy production. We aim to be a pioneer in our industry and actively drive the change.

As one of only 2,000 companies worldwide, Wieland is committed to the most ambitious climate goals as part of the Science Based Targets Initiative. We want to make a difference through innovation and technology as well as team spirit and culture and need you and your ideas.
Our activities focus on encouraging sustainability, research and talent
With this call for applications, we offer Bachelor's and Master's students an opportunity to present their scientific and innovative know-how on an international platform. At the same time, we would like to support the supervising professors of the winners in their fields of research.
Learn more about our Sustainability Award
Meet our Vice President for RD&I and Sustainability, Andreas Torka
What's in it for you?
The 10 best submissions will be invited to Ulm and Vöhringen at our expense on July 5th 2023:

Discover Europe's largest non-ferrous metal foundry at our plant in Vöhringen, Bavaria.
Pitch your topic in front of our jury in Ulm.
Afterwards you'll have time to network with our employees and the other participants.

Our jury will choose the three best submissions following the pitches. Money prizes in the aggregate amount of €20,000 will be awarded to the three winning students and their supervising professors' departments.
The prize money will be divided among the TOP 3 winners as follows:
place: €5,000 for both the student and the supervising professor
place: €3,000 for both the student and the supervising professor
place: €2,000 for both the student and the supervising professor
For more details see Terms of participation and further information.
April 30th
Submission date
€20,000
Total prize money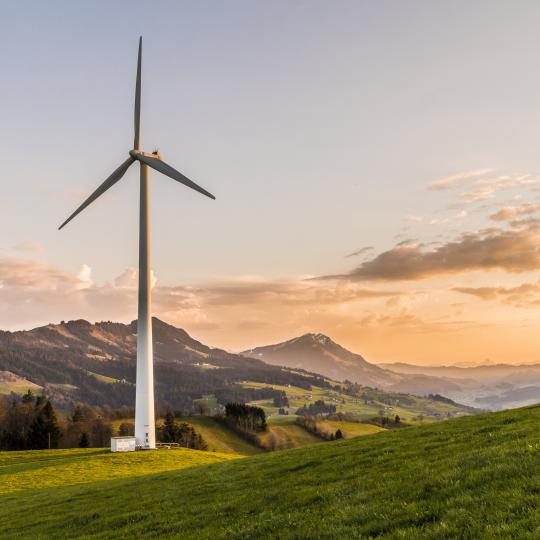 Our strategic sustainability focus areas, to which the work needs to be related, serve as thematic guard rails:
1. Decarbonization in the metals industry
2. Circular economy in the metals industry
3. Eco-friendly products in the metals industry
4. Corporate health & safety in the manufacturing industry
5. Diversity & integration in the manufacturing industry
6. Sustainable procurement in the manufacturing industry
All universities from Europe are eligible.
At least one of the six focus areas must be addressed in the thesis.
The thesis must be submitted in German or English and must not be older than 12 months. Multiple submissions are not permitted.
Applications must be submitted in the form of an abstract via the below form by 30.04.2023.
The TOP 10 applicants will be asked to submit their thesis in German or English (potentially as translations from other languages). The submitted theses will solely be used by the Wieland-internal jury for the purpose of determining the three winners.
The submitted abstracts will be evaluated by an internal Wieland jury consisting of an interdisciplinary management and expert team.
The authors of the TOP 10 abstracts will be invited to Ulm for a presentation of their respective thesis. The jury will choose the three winners on the same day following the presentations.
The day also includes the "pitch", networking, lunch, award ceremony and a plant tour. We will cover the costs.
Your application and the abstract/thesis you submit will be treated confidentially. Wieland does not acquire any rights to your abstract/thesis or its content as a result of your submission. Your personal data will be stored by Wieland-Werke AG, Ulm, and used exclusively by Wieland-Werke AG and only for the purposes of the Sustainability Award. However, Wieland reserves the right to publish the names, the universities and the abstracts of the theses of the three winners as well as pictures and videos of the award ceremony internally and externally online as well as in other media. The personal data of participants who are not among the three winners will be deleted without undue delay after the winners have been determined.
Legal recourse against the choice of the winners and the respective process observed is excluded.
The three winners and their supervising professors' departments will be awarded the following prizes:
Graduates

Supervising
professor

1st

€5,000

€5,000

2nd

€3,000

€3,000

3rd

€2,000

€2,000
Contact us
with questions on the Wieland Sustainability Award