Our range of products
Our other finished products at a glance.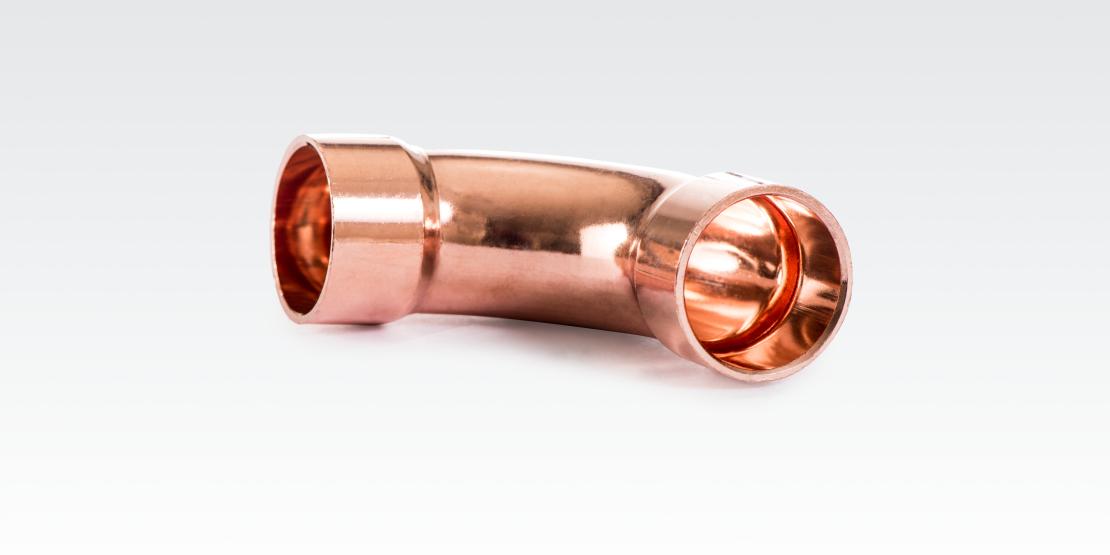 Solder fitting
For connoisseurs of the plumbing and heating trade, the Conex | Bänninger >B< is a trademark that has stood for safety, quality and innovative products since 1909.
Fittings made of copper from Conex | Bänniger of the 5000 series: this material is oxygen-free and contains a copper mass fraction of at least 99.90%. It has excellent soft and hard solderability.
Gunmetal fittings from Conex | Bänniger of the 4000 and 3000 series: the gunmetal alloy of the cast fittings fully complies with the requirements of the new EN 1982 and can therefore be used for drinking water in accordance with ÖNORM
B 5014-3. The alloy offers the highest possible protection and has good soft and hard solderability.
CONEX clamping ring connectors
CONEX clamping ring connectors belong to the group of metal-sealing smooth pipe connections and consist of a fitting body, clamping ring and union nut. The tubes to be connected are pushed through the pre-assembled connection into the fitting body as far as it will go and the union nut is tightened by hand. The union nuts are tightened with commercially available tools or with the CONEX wrench. In the process, the clamping ring deforms and forms the metallic sealing connection between the tube and the fitting.
>B< Press Fitting and >B< Press Gas Fitting
With the current >B< Press connection technology made of material copper and gunmetal, we offer another highly economical installation technology. >B< Press Fittings series P4000 and P5000 have been specially developed for the field of plumbing and heating installation and can also be used for many other applications. The >B< Press Fittings range includes over 300 different items in copper and gunmetal materials. The >B< Press Gas Fittings series PG4000 and PG5000 have the quality mark certificate no. G 2.692 for gas.
>B< Oyster
The high quality transition coupling >B< Oyster made of gunmetal allows a quick, clean and economical assembly of all screwed components with internal thread. Application in the fields of drinking water, rainwater, heating, oil-free compressed air and in industry. The cold and energy-independent connection technology is particularly suitable for installation in areas at risk of fire. >B<-Oysters are detachable and reusable.

Already know your search term? Then go ahead and use our full text search. You will get a list of all relevant results.