Together for social commitment
Over the past 200 years, Wieland has not only played a leading role in the industry as a pioneer, but has also been aware of its social responsibility from the very beginning. Corporate citizenship is not a passing trend, but a fundamental value that shapes all our activities.

As a corporate citizen, our social commitment covers a wide range of social areas. Supporting local and regional projects and the people who live in the vicinity of our plants and service companies is very important to Wieland. Promoting education, science and health is just as important as supporting social institutions that positively influence the quality of life of these people.

For us, giving back means much more than just making a financial contribution. We encourage our employees to become actively involved in social projects. We also encourage them to contribute their skills and knowledge to community initiatives.

At Wieland, we are well aware of the fact that our success as a leading industrial company and our responsibility to society go hand in hand. Therefore, we think and act responsibly.
Recent activities in North America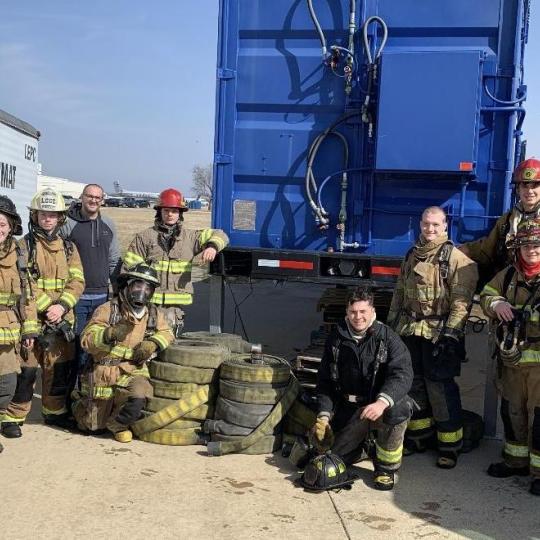 Donations and support for new fire academy
Lewis & Clark Community College is creating a new fire academy in East Alton. The college is partnering with local fire departments and high schools.
The Wieland Fire Department at our East Alton facility is supporting this effort with donated equipment and sharing knowledge.
Recent activities in Europe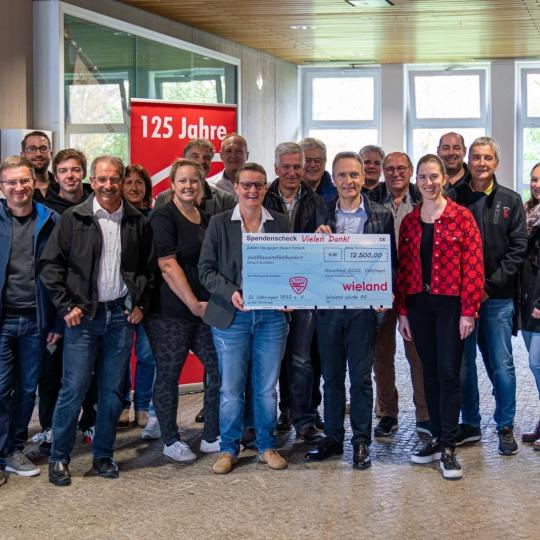 Wieland supports Vöhringen sports club
Sport is teamwork. That also applies to Wieland. That is why we have been supporting the SCV for many decades.
The most recent donation in November 2022 will go to the club's youth department, which has around 1,000 youngsters. The money will be used to purchase a minibus to take the youth teams to their away games. Another planned purchase for the future is the conversion of the lighting system to LED.