E-Mobility components
Wieland components for better electric motors and higher-efficiency batteries. The challenge to optimize the key element battery for electromobility provided the idea of enhancing the efficiency of all components – from the rotor to the wiring to the drivetrain. As a partner of many years' standing to the automotive industry, Wieland utilizes its unique, broadfronted access to key technologies to develop high tech components for electromobility.
This includes rotors for maximized electrical power to contacting components for stator windings in the tightest of spaces and precision resistors for ultra precise measurements. As a leading manufacturer of semifinished products of copper and copper alloys, including strips for plug connectors, semiconductor components, and electrical and electronic components, Wieland has proved its reliability as a services partner from prototyping to series production.
As a rule, these products are developed in a partnership with the most-highly renowned automotive manufacturers, testifying to the know-how and position of Wieland on the market.
Our range of products
Our e-mobility components at a glance.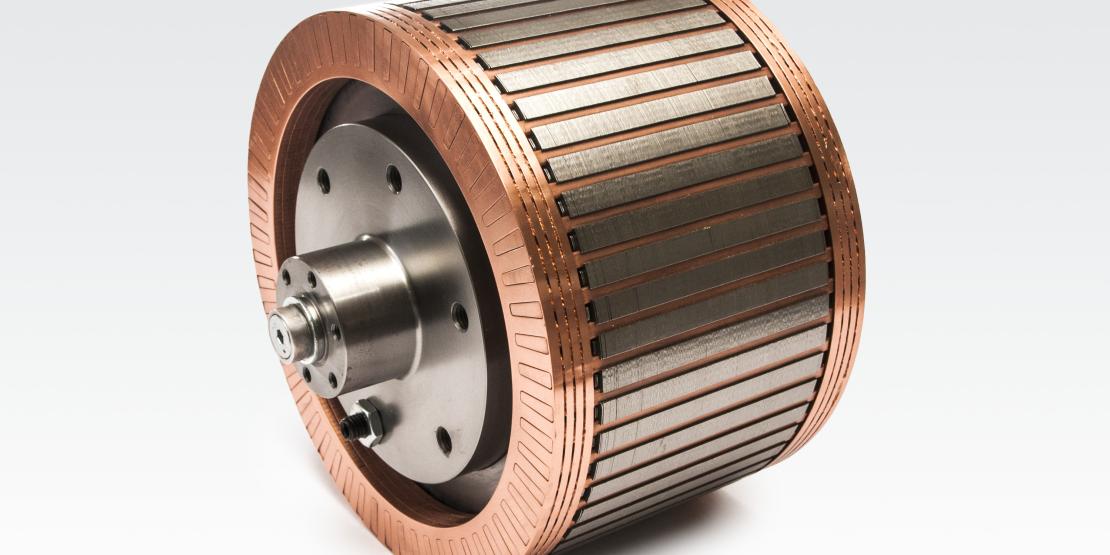 Higher rotary speeds than the die-casted alternatives: The Wieland copper rotor is a patented design with no pores or inclusions thanks to the solid material of the rotor bars and short-circuit ring. Due to the excellent conductivity of copper, the rotor attains even higher efficiency than aluminum. In combination with reduced thermal stress and mechanical strength, the Wieland copper rotor is scalable, flexible and cost-efficient.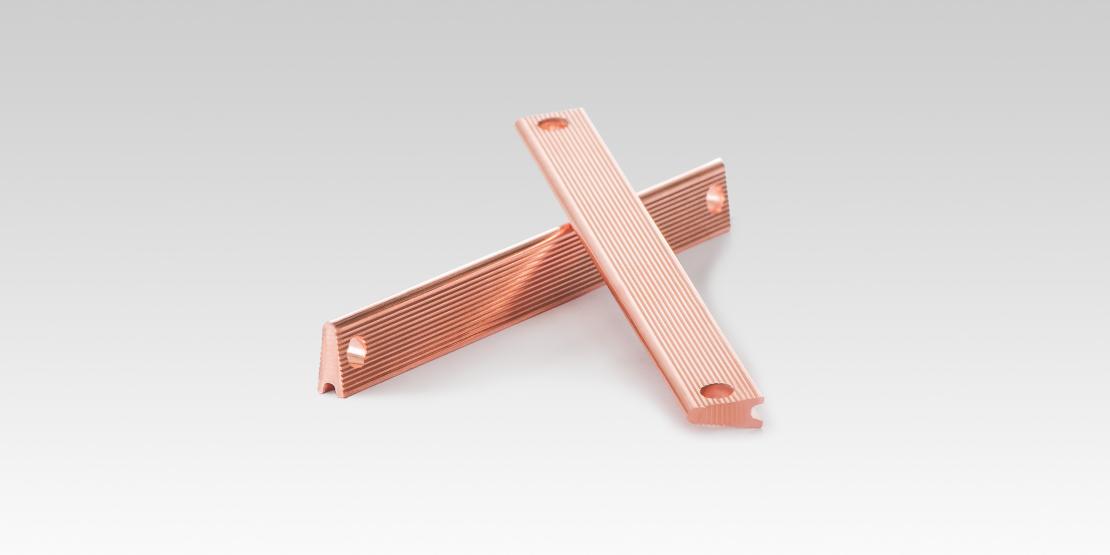 Wieland can offer you ready-to-install rotor bars of the unvaryingly highest quality combined with maximum cost efficiency. This is safeguarded by our fully automated processes over the whole value creation stream. Various cross-sections and lengths enable unique rotor designs – from development to production – from the smallest sample lot to mass production.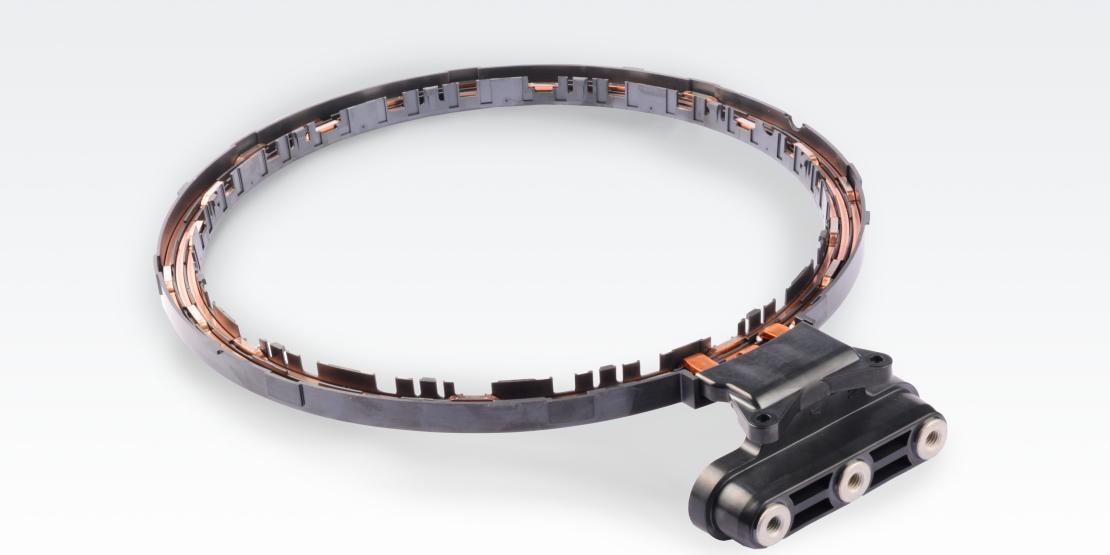 Contacting your stator windings in the tightest of spaces – With our sophisticated knowledge in stamping, deforming and laser-welding, we develop individual solutions for wiring your electrical machinery and produce these from the prototype to the series product. This also extends to hairpin windings that increase both the copper fill factor in the stator and the efficiency of the electrical machinery in EV drives.
Our high voltage components are available in different materials and coatings.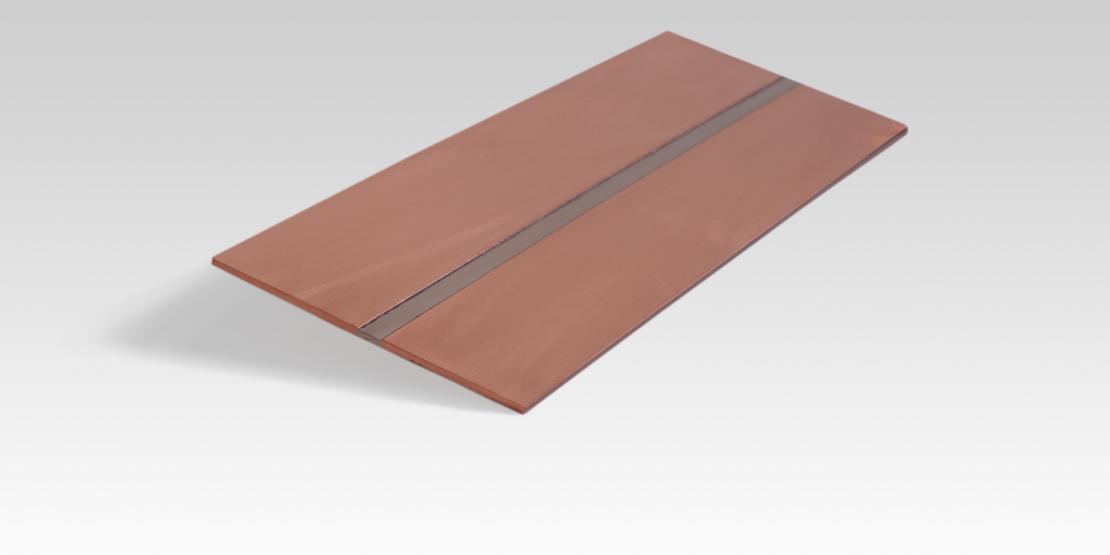 The electron beam welded multi-metal strip is ideal as pre-material for shunts or press-fits. Benefit from our experience: We oversee all process steps and materials in-house, so we get the best combination of alloys for your application. The eBeam strip can be a combination of up to five alloys and is available in various dimensions, coated or bare.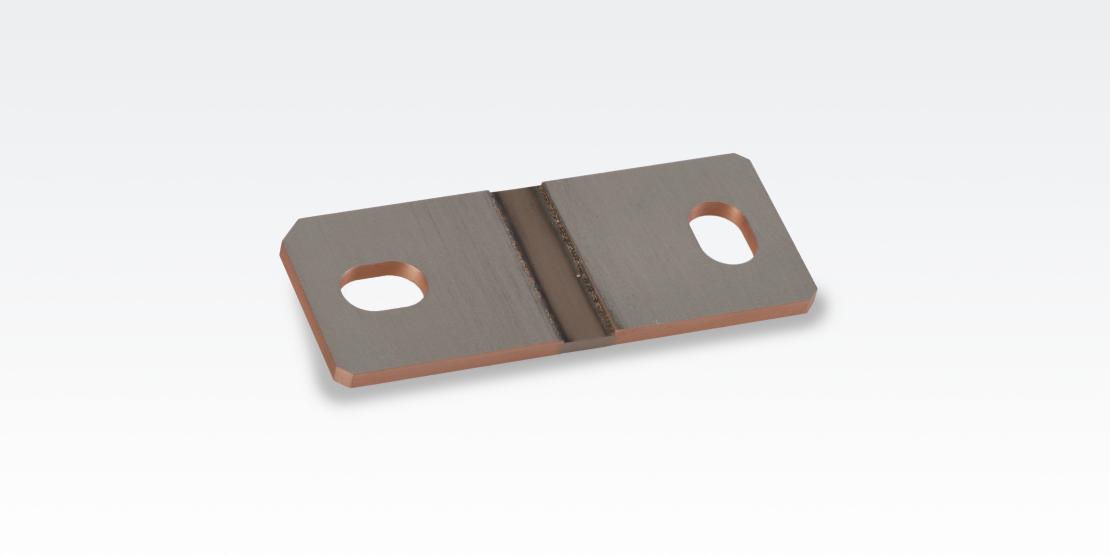 Precision shunt resistors are highly important for precise and reliable current sensing and thus enabling better battery management. Shunt resistors are based on eBeam strip. Shunts allow high precision current sensing over a wide temperature range. Whether standard or customized designs – development, sample and series production are all in-house.
Contact person
Get in touch - Our experts for e-mobility components

Already know your search term? Then go ahead and use our full text search. You will get a list of all relevant results.