Other semi-finished products
Our range of products
Our other semi-finished products at a glance.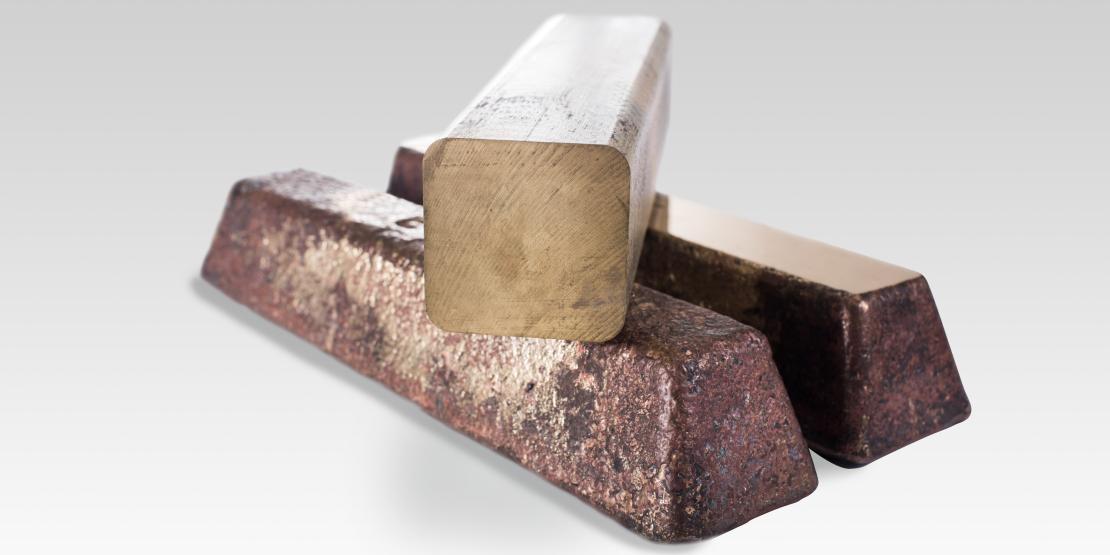 Optimized processing of scrap into high-quality ingot materials is ensured by well-qualified employees and state-of-the-art system technology, from ball mills and drum melting furnaces to continuous cast systems.
As a certified company, we manufacture the majority of our products in accordance with special customer requirements and the DIN EN 1982:2017 standard.
Certifications:
DIN EN ISO 9001:2015
DIN EN ISO 14001:2015
DIN EN ISO 50001:2011
Wieland Recycling produces the following copper casting alloys in ingot form as standard:
Copper–zinc alloys*
Copper–tin alloys
Copper–tin–lead alloys
Copper–zinc–lead–tin alloys*
Copper–zinc–silicon alloys* (Ecocast)
Copper–silicon–zinc alloys*
Copper–aluminum alloys*
Master alloys
Special customer-specific materials
* Also available in continuous cast quality
Further information can be found in our downloads section.

Already know your search term? Then go ahead and use our full text search. You will get a list of all relevant results.