Because every joint counts: Information on the weldability of components made from copper and copper alloy strip
Welded joints on copper and copper alloys are characterized by their excellent reliability and reproducibility in terms of process technology, and by low transition resistance in terms of material properties. Welding is therefore one of the most frequently used joining technologies for copper and copper alloys, along with mechanical joining and soldering.
What to consider when welding copper and copper alloys
The weldability of a component is largely dependent on the three influencing factors which are material, design and manufacturing process. These parameters interact in complex ways. Thus, the material alone should not be the only factor to be evaluated when assessing welding issues. Instead, a holistic view of the complete welded construction is necessary, including its periphery, such as clamping devices and neighboring assemblies, as well as the component design.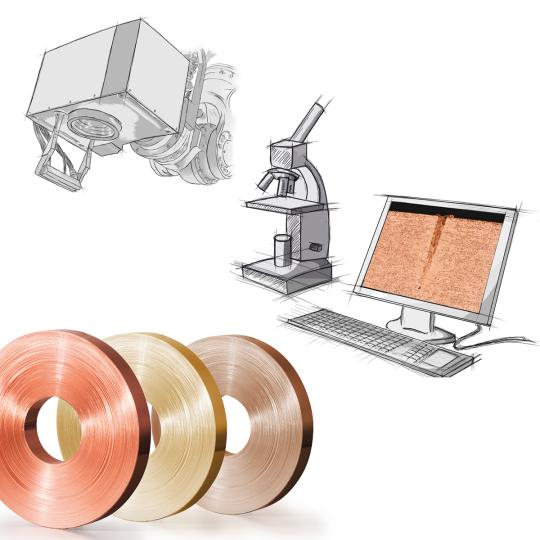 Our service for you: Welding brochure
This brochure provides information and a guideline how to weld Wieland strip made of copper and copper alloys, referring to the most common welding processes. It is intended as a supplement to the relevant technical literature.
It provides compact information on:
commonly used welding processes (resistance welding, laser welding, etc.) and their particular challenges to be considered when welding copper or copper alloys
metallurgical aspects of welding different copper materials (pure copper, HPA, bronze, brass, CuNi/CuNiZn)
process effects due to common metallic coatings (tin, nickel, silver) as well as BTA