Lead-free brass strip, sheets and plates for a sustainable future
Wieland-M42 lead-free machining brass for the watch, key, sanitary and engraving industry
Lead-free materials will play an increasingly important role in the future. They enable our customers to produce their products more sustainably and to prepare for future requirements, such as the impending ban on lead. Wieland-M42 – a strip and sheet material – was developed as a lead-free alternative to the conventional machining brasses, which all contain lead. The alloy Wieland-M42 has the chemical composition CuZn42. Due to the two-phase microstructure, the machinability is significantly improved compared to the standard lead-free brasses. M42 is suitable for many applications and is harmless in contact with skin and drinking water.
Wielands sustainable solution for machined parts.
Our expert Dr. Robert Zauter explains in this short video the advantages of using the lead-free machining brass M42.
The video is currently only available in German – English will follow soon.
Wieland-M42 – Your benefits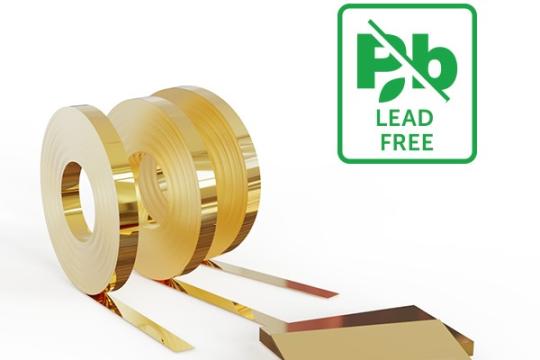 Easily machinable – completely without lead

Compliant with RoHS + REACH – without any exemptions

Unproblematic in contact with skin and drinking water

Available as strip, sheet and plate