Heat exchangers
The right solution for any requirement. Heat exchangers made by Wieland Thermal Solutions are marked by their compact, yet highly robust design.
In addition to our in-stock finned tube coils, we also offer customized versions of our heat exchangers. Our expertise in heat transfer and forming technologies – coupled with modern design and construction methods – flows into all of our products.
Our range of products
Our heat exchangers at a glance.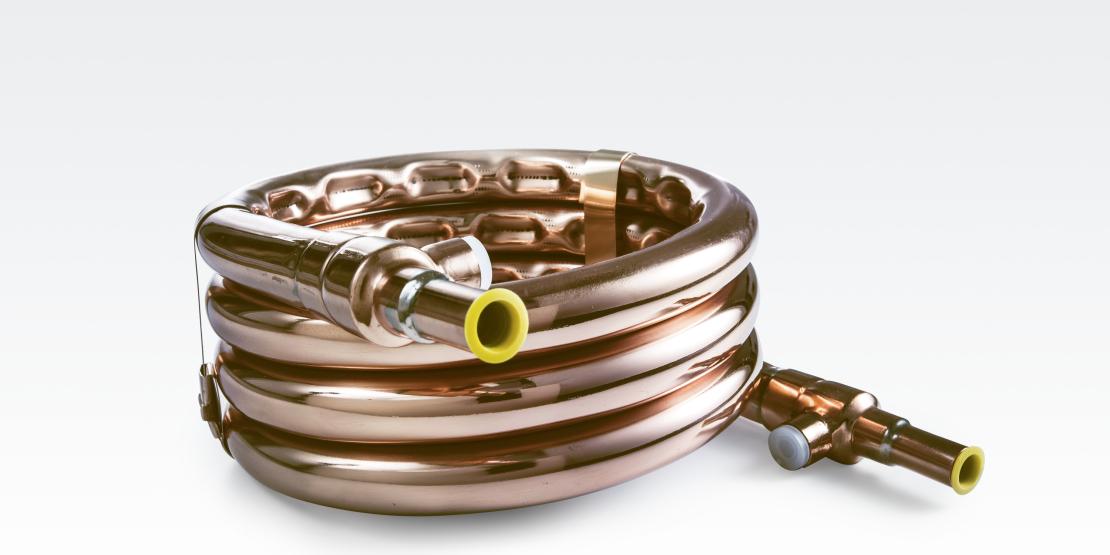 In coaxial heat exchangers, fluids are ideally conducted in counter-flow directions. The Wieland WKE and WKC series have been optimized for the condensation or evaporation of refrigerants and are used in reciprocating chillers and heat pumps.
Your advantages at a glance
High specific power due to optimized inner tubes
Flow guidance in counterflow
Insensitive to frost
Low fouling tendency
Long service life
Reversible operation possible
Standard designs from stock
You can find more information here
Data sheet WKC | WKE
Our wholesaler for standard heat exchanger
Calculate your coaxial heat exchanger directly online:
ThermalS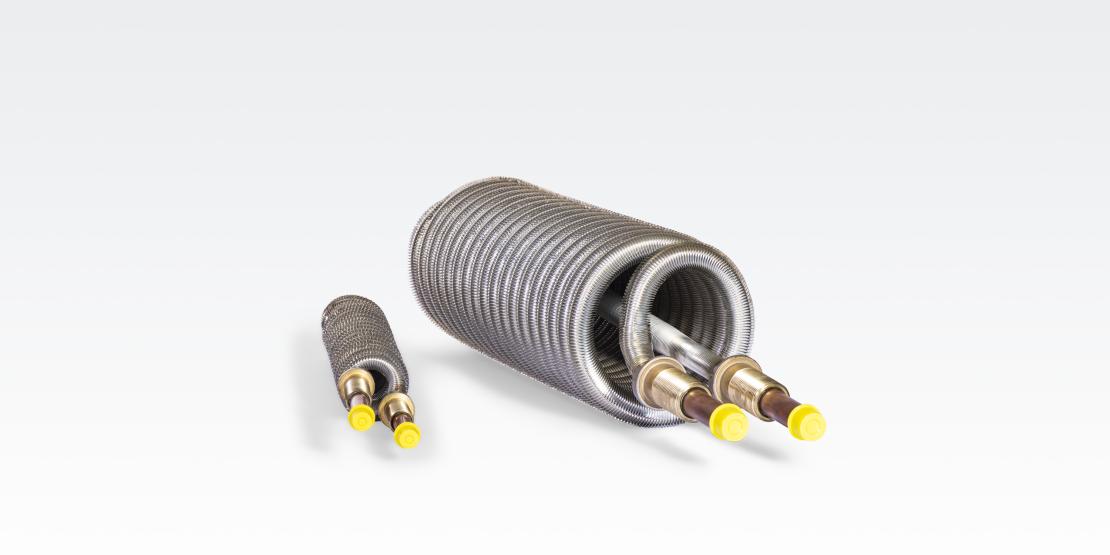 WRK finned tube heat exchangers are suitable for efficient direct condensation and evaporation in heat pump buffer tanks. The inner grooved surface of the used finned tubes optimize the heat transfer. Thus highest COP-values are possible even with smallest temperature differences.
Your advantages at a glance
Efficient: Highest COP values due to direct integration of the heat exchanger in the storage tank
Filling volume optimized: Smallest refrigerant volumes due to compact design
Easy handling: Easy replacement and maintenance
You can find more information here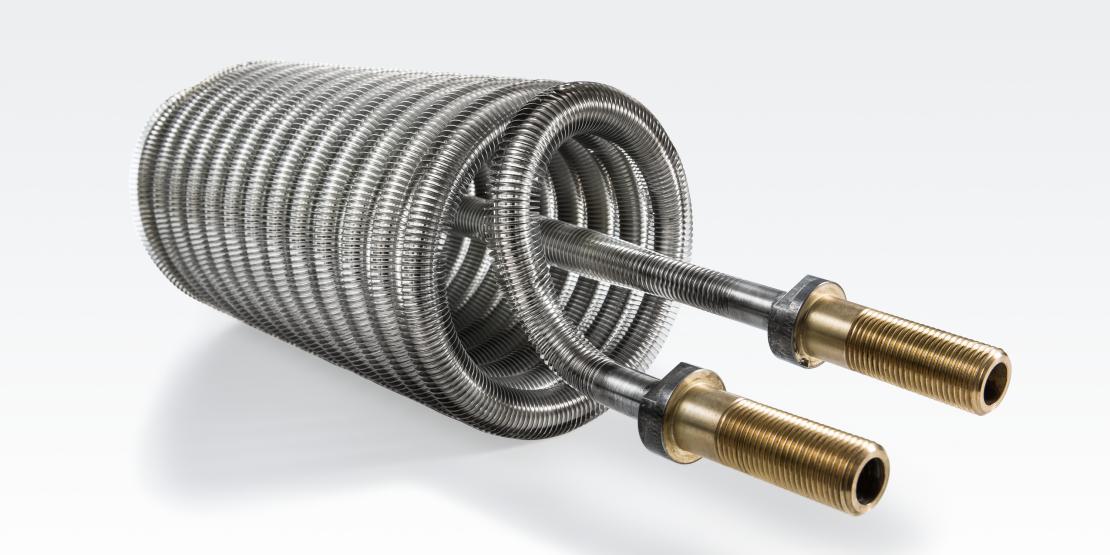 Storage heating, circulation heating of domestic water, protecting solid fuel boilers from overheating, or controlling the temperature of oils and emulsions: With our WRW series of heat exchangers, you are putting your trust in highly developed, compact solutions that are ready to install.
Your advantages at a glance
Compact design due to high thermal conductivity of copper combined with increased heat transfer area
Proven corrosion resistance
Retrofittable due to compact spiral design
Standard designs from stock
You can find more information here
Contact person
Get in touch - Our experts for heat exchangers

Already know your search term? Then go ahead and use our full text search. You will get a list of all relevant results.