Other semi-finished products
Our range of products
Our other semi-finished products at a glance.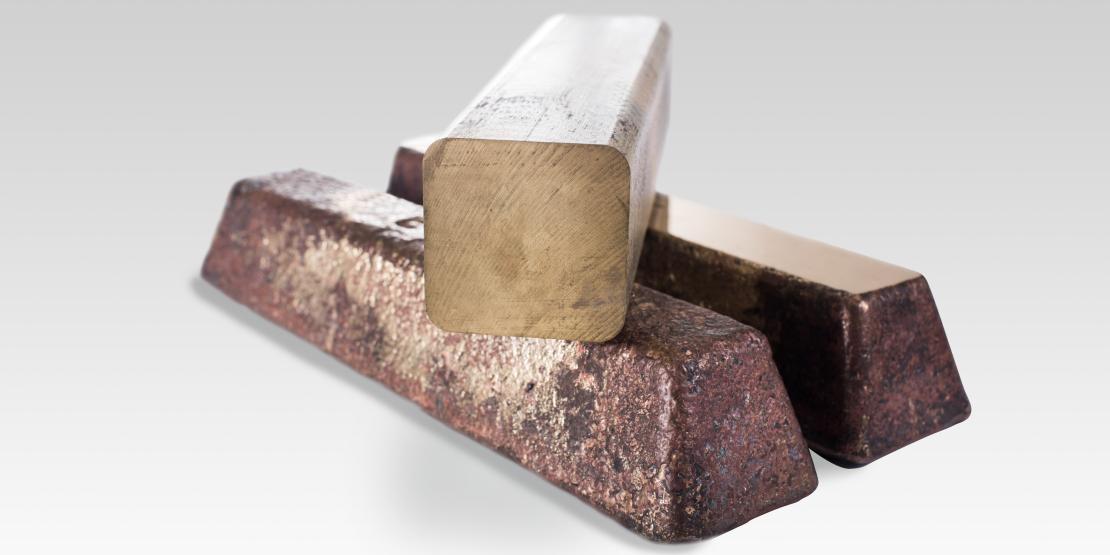 Ecocast Properties
| Wieland | EN Designation | EN-No. | ASTM-UNS-No. |
| --- | --- | --- | --- |
| | CuZn21Si3P-C | CC768S | C87850 |
| | CuZn21Si3P-B | CB768S | |
High mechanical strength
Its grain refiner ensures an extremely fine grain size, facilitating even distribution of force throughout the entire structure. The result: strength and hardness otherwise only known in steel, even with thin, weight-reducing wall thicknesses.
Improved casting
Thanks to its fine-grained structure, Ecocast is ideal for filigree components.

Reduced waste
In every situation where you were previously dependent on red brass for filigree shapes, the high amount of waste of this conventional material is eliminated with Ecocast.

Excellent machinability
Ecocast and its special chemical composition also makes reworking cast parts through machining, grinding, polishing, or coating safe, precise, and cost-effective.

Top-rate corrosion resistance
The fine-grained structure through and through also means minimal dezincification on the surface due to touching, oxidation, or cleaning.

The future is lead-free
Secure your market lead: with Ecocast you can design and equip your products for the future, too. After all, many countries and various customers are already implementing strict regulations concerning the use of lead-free materials.

Universal
Ecocast can be cast both in ingot molds and in sand. The material is standardized under CC768S in EN 1982.
Ecocast: The New Material for Sanitary Installations
Ecocast is the perfect material for sanitary installations, not just for meeting drinking water regulations in the future, but also mainly for meeting current cost-efficiency requirements. Thanks to its high mechanical strength, Ecocast achieves wall thicknesses that help significantly reduce weight and save on materials and costs without compromising on stability. Moreover, Ecocast can handle forces (or moments) that until now have only been reserved for steel. The fine-grained structure and lack of lead produce surfaces that are aesthetically impeccable when Ecocast parts are coated.
Functional Properties, Long-Lasting Look
The extremely corrosion-resistant brass material Ecocast has a premium golden surface that is especially long -lasting, making it suitable even for frequently used objects and room fixtures made from cast parts. Ecocast also has high color stability and resistance to degradation caused by contact, air humidity, or intensive cleaning, which increases hygiene safety in hospitals, clinics, and nursing care institutions. - The innovative cast material from Wieland retains its functional properties even with heavy day-to-day use.
Contact person
Get in touch - Our experts for other semi-finished products

Already know your search term? Then go ahead and use our full text search. You will get a list of all relevant results.