Amphenol develops next generation telecom and datacom connectors together with Wieland
The US American company Amphenol is one of the world's largest manufacturers of connectors for information, communication and consumer electronics equipment. Wieland has been supplying copper alloy metal strip to the company's manufacturing facilities around the world for many years. But the relationship between Amphenol and Wieland goes far beyond that of a customer-supplier relationship.
Together, the partners develop solutions for new reliable telecom and datacom connections, that support 5G wireless, internet data-center equipment and new technologies that enable autonomous drive vehicles.

Key Factor Material: Beyond the Standard
Unlike in most industries, there is hardly any standardization in the connector industry in the use of copper alloy materials. When searching for suitable materials, manufacturers can usually only fall back on technical data sheets. Even though a large number of material properties are already shown there, the interpretation and correct use of the values requires a high degree of material knowledge. "Our customers are then faced with the question of which material they can use to achieve their goal. However, for them the material is often a black box," explains Stephan Groß, Senior Manager Technical Marketing at Wieland.
However, especially in view of the trend towards miniaturization in the connector industry, conventional materials are slowly reaching their physical limits. In addition to the actual material properties, other criteria - such as the deformation path - are becoming increasingly relevant.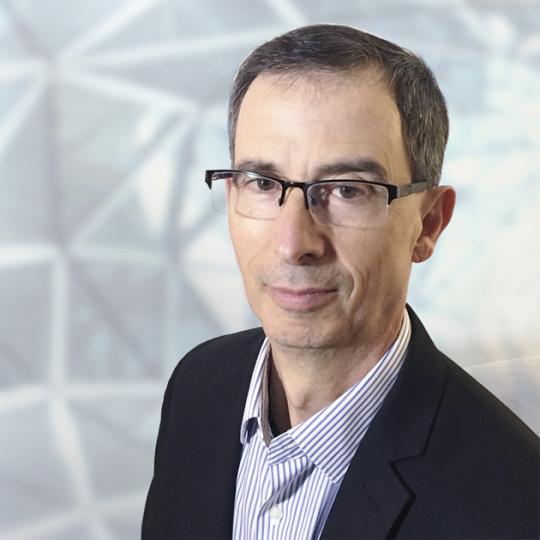 Jeffrey Toran | Amphenol ICC group
»It is a tremendous support for us that Wieland has a very strong R&D department that not only develops alloys but also responds with deeper technical data sharing to assist us in new connector designs to meet these new market trends.«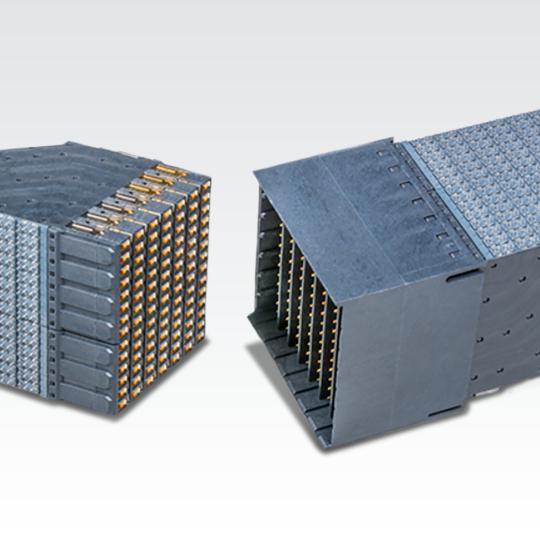 Cu alloy materials for connectors
Amphenol ICC's Paladin High Speed Backplane connectors for data speeds up to 112Gb/s
Toran, himself a materials engineer, provides materials consulting services to several Amphenol ICC business groups. "The technical knowledge at Wieland is very deep," he says, "We can always come to them with new designs and their team suggests copper alloys suitable for good manufacturability for the connectors".
Data sheets and the digital alloy consultant Alloy Wizard are very effective tools for Amphenol's development engineers. Together with training courses on materials science, they are among the three most important services that the connector manufacturer uses. "What is particularly impressive and helpful, however, is the additional technical expertise with which Wieland supports us," says Jeffrey Toran, Director, Global Engineering Services at Amphenol ICC group.

Alloy Wizard: the digital alloy consultant
The Alloy Wizard is Wieland's digital alloy consultant and makes material selection much easier. Users can enter their requirements for the material they are looking for (e.g. strength, electrical conductivity, etc.) via a graphical user interface. The Alloy Wizard then searches an extensive database for all Wieland alloys and strength states that meet these requirements. The Alloy Wizard also makes it easy to compare materials using spider diagrams and tables.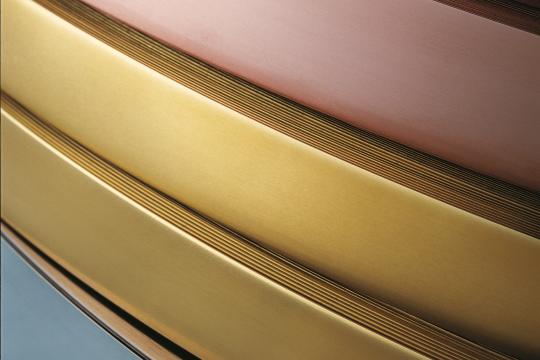 Alloy Wizard: the digital alloy consultant
The Alloy Wizard allows to quickly compare materials online. With the help of comparative diagrams, tables and graphs on resistance to thermal stress relaxation and bendability, it greatly simplifies material selection.
Development partner from the very first moment
As an innovation partner, Wieland is involved in development processes right from the start. "If Amphenol or another customer comes to us with a problem, we find a solution - it can be in a material, in the process or even in the surface. In this sense, we are actually the consultants directly responsible for development," explains Groß.
"As a rule, our customers strive for more powerful or smaller solutions for their next connector generation. For this, the materials must either have higher strength or higher electrical conductivity, or both," explains Toran, "It is an enormous support for us that Wieland has a very strong R&D department that not only develops alloys and states further, but also reacts to market trends. Trends such as the replacement of potentially health and environmentally critical substances. For years, Amphenol used high-strength copper beryllium - a material that Amphenol ICC group is working to find alternate solutions. Over the past 15 years, Amphenol, with the support of Wieland, has almost completely replaced materials with beryllium.
Appropriate solutions thanks to technical expertise and precise logistics
As an internationally active company, it is important for Amphenol that they have access to local support. "Usually, development engineers are very familiar with the standard solutions. We have been providing Amphenol with our knowledge of materials and surfaces in training courses for years so that they can also identify the potential in the materials sector," explains Groß.
In addition to on-site training, Amphenol also calls in support from Wieland if unexpected production defects occur and an error analysis has to be carried out. Then it usually has to happen quickly, which is why local contacts are so important for the company. "Wieland understands our business," says Toran, "and not just the technical side. They are also very helpful when it comes to logistics". According to Toran, many suppliers insist on high tonnages. Wieland, on the other hand, has created an infrastructure that makes it possible to supply strip in smaller tonnages. "We don't have to store material in the production facilities for months. At the same time, Wieland can react quickly when demand suddenly increases, for example because a customer unexpectedly changes his order and needs higher quantities," says Toran. The best conditions for good cooperation and another example of how Wieland helps its customers to succeed.
At a glance
Wieland offers its customers a broad service portfolio. Data sheets and the digital alloy consultant AlloyWizard facilitate the search for the right material.

As an innovation partner, Wieland not only assists Amphenol ICC in the selection of the material but also develops it further or anew.

Wieland adapts its services to the needs of its customers. The basis for this is a deep understanding of the customer's working methods and processes.