cuprofrio.plus
Made for extreme coldness.
Are you looking for a tube that is made to withstand freezing temperatures? A tube that is equally suitable for your air conditioners and heat pumps? A tube that is ideal for transporting natural and synthetic refrigerants?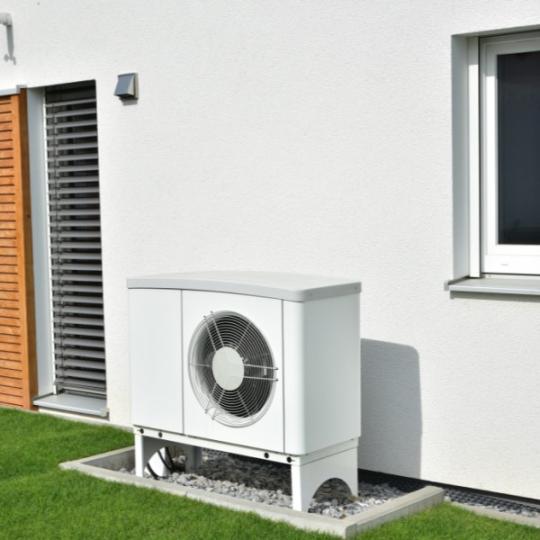 The cuprofrio.plus branded copper tube by Wieland is the perfect solution for all your various needs. The special feature of cuprofrio.plus tubes is the cladding, which prevents the build-up of condensation and energy losses. Thanks to the sealed tube ends of the cuprofrio.plus tubes, the high internal cleanliness is maintained until installation.
Copper as a material is an investment in the future. Long life, sturdiness and universal applications are what make copper so special and offer you a wide range of possible applications. As the world market leader for semi-finished products and system solutions made of copper, Wieland is your qualified partner and offers you customized solutions.
- 30° celsius
Extreme cold
Standard dimensions
permanently in stock
clean and dry inner surface until mounting
standard dimensions available from stock
good workability, simple connection technology, particularly easy to unroll and bend
resistant, true-color insulation maintains constant material properties in all weather conditions
prevention of condensation through insulation layer
requirements according to PED/Pressure Equipment Directive 2014/68/EU
The cuprofrio.plus tube is made of a seamless drawn Wieland cold pipe of the cuprofrio family with a heat-insulating coating. This tube is especially easy to unroll and bend. This is possible because the heat-insulating jacket is already applied during production.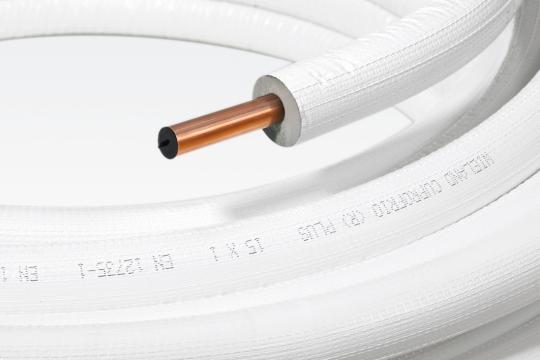 The factory-made thermal insulation reduces energy losses. Furthermore, the insulation reduces the chance of air humidity condensing on the tubes outer surface.
The excellent tear resistance of the coating proves its worth on construction sites, for example, when passing through wall openings. Other advantages of this material are low thermal conductivity and high resistance to water vapor diffusion.
cuprofrio.plus is designed for installation in buildings, underground installation is possible with additional protective measures.
cuprofrio.plus is particularly suitable as a tube for transporting natural and synthetic refrigerants in
Air conditioners
Heat pumps
Your contact person for cuprofrio.plus