Protection of solid-fuel boiler
Customised, reliable and cost-effective – the safety heat exchanger for protection against overheating
To protect your solid-fuel boiler against overheating, we offer you a reliable solution that is exactly tailored to your needs: We consider the special design features of your boiler as well as the specific connection situation and the material suitable for you.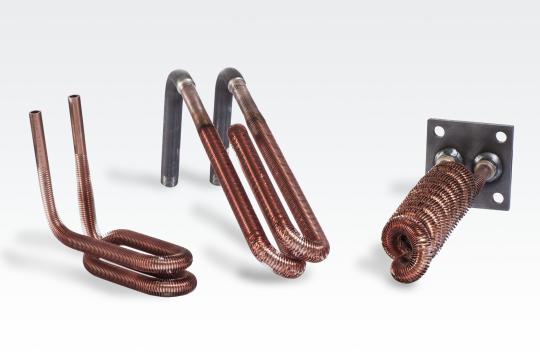 From proven and robust finned tubes we design and manufacture your ready-to-install heat exchanger, while also efficiently meeting the requirements of the European standard EN 303-5.
Compared to solutions with smooth tubes you save up to 80% tube length!
Your benefits at a glance
Efficient and flexible | Finned tubes are compact and excel in heat transfer. They also offer more design freedom for your solid-fuel boiler.
Cost-effective | With finned tubes you save up to 80% tube length!
Easy to use | Your heat exchanger is customised and ready to install!
Standard-compliant | With our heat exchanger you meet the requirement of EN 303-5.
Low-vibration | With robust finned tubes you prevent unwanted vibration noise.
Your contact person for protection against overheating