Wieland Anlagentechnik GmbH
In January 2008, Wieland Anlagentechnik GmbH was founded as a subsidiary of Wieland-Werke AG, Ulm. The company develops customer-specific machine tools and grinding machines as well as production systems and robotic solutions based on a modular system. The broad product portfolio is complemented by a comprehensive range of services and support.
Engineering and design orders
Maintenance, repair and spare parts service
Overhaul and reconstruction of own or third-party products
Process optimisations
Contract manufacturing
Organization
Wieland Anlagentechnik GmbH
Turmstraße 61
89231
Neu-Ulm
Germany (
UTC+1
)
Business hours
Monday - Friday
8:00 am - 4:00 pm
Goods acceptance times
Monday - Friday
7:00 am - 3:00 pm
Products
Our products at a glance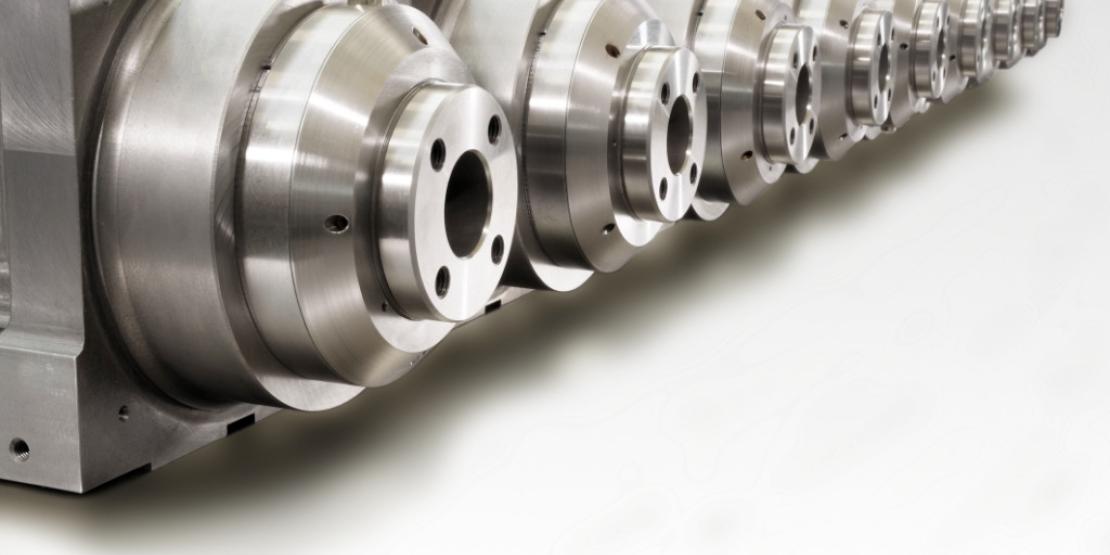 | | | | | |
| --- | --- | --- | --- | --- |
| Diameter spindle bearing | Nominal width (mm) | Spindle head HSK (mm) | Max. spindle speed (U/min) | Max. power(kW) |
| SP35 | 100 | 40 | 16.000 | 2,2 |
| SP45 | 125 | 50 | 12.000 | 4 |
| SP70 | 200 | 63 | 7.000 | 11 |
| SP100 | 250 | 80 | 4.000 | 22 |
| SP120 | 320 | 100 | 3.000 | 40 |
The size units given in the table are standard values, but we also offer individual combinations. We will be happy to provide you with a 3D model on request.
1-axis slide units
are used for positioning or feed motions. Roller monorail guidance systems and electromechanical drives are preferably used. Other guidance and drive systems are designed according to requirements (hydrostatic, hydrodynamic, etc.)
2-axis slide units
Slide units in rectangular arrangement allow movement in two directions. Highest rigidity and precision are the prerequisites for process reliability of the machinery.
3-axis slide units
can be individually combined with different facing heads, for example, as integrated, attached, single-spindle, multi-spindle types or with turret, tool changer, etc.
These units are characterised by compact and rigid design.
| | |
| --- | --- |
| Design: | 1-axis- , 2-axis-, 3-axis-units |
| Guide: | rolling guide, hydrodynamic or hydrostatic guide |
| Nominal width: | 125, 250, 400, 630, 800 mm |
| Nominal strokes: | 160, 250, 400, 630, 800 mm |
| Drives: | servo motor, hydraulic, pneumatic |
| Options: | linear scale, integrated built-in spindle, direct or offset drive, telescopic covers |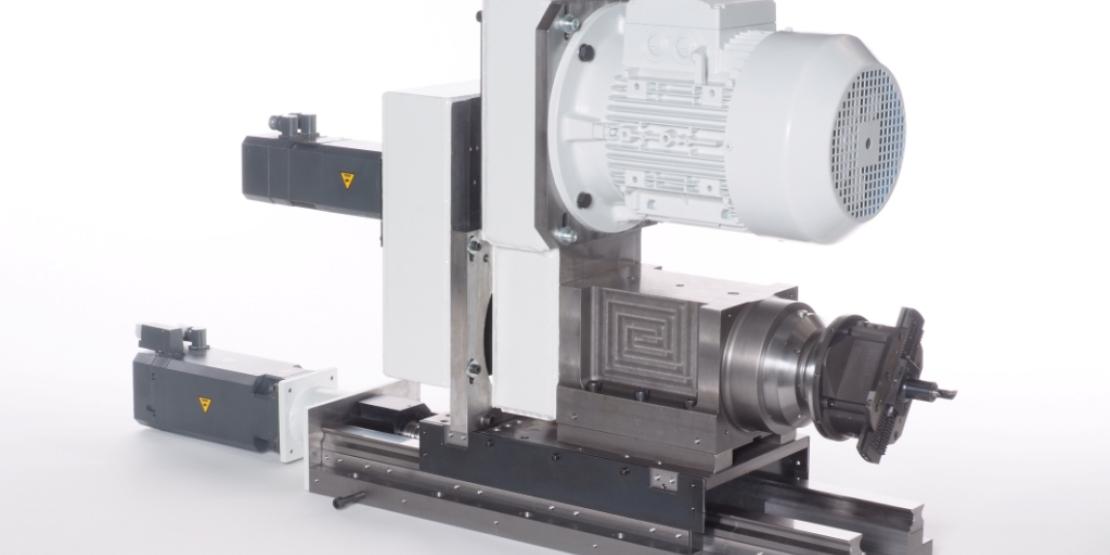 Machining units with facing heads on special purpose machines are used for the machining of rotationally symmetrical contours on components.
This makes it possible to carry out machining operations such as facing, boring, plunge cutting, NC copy turning, back-
face machining and chamfering, etc.
Our spindle units are equipped with a cross-feed device for heavy-duty machining or a rotationally actuated system for high-precision machining.
NC facing units with crossfeed device
The NC facing unit PZM transmits the actuating force via a drawbar to the tool. Thermal expansion can be compensated within the crossfeed system.
NC facing units with rotary drive
The NC facing unit RM snychronises automatically on the spindle drive and correspondingly transmits a rotatory positioning movement to the tool. This results in high precision even with high strokes and is achieved without thermal expansion.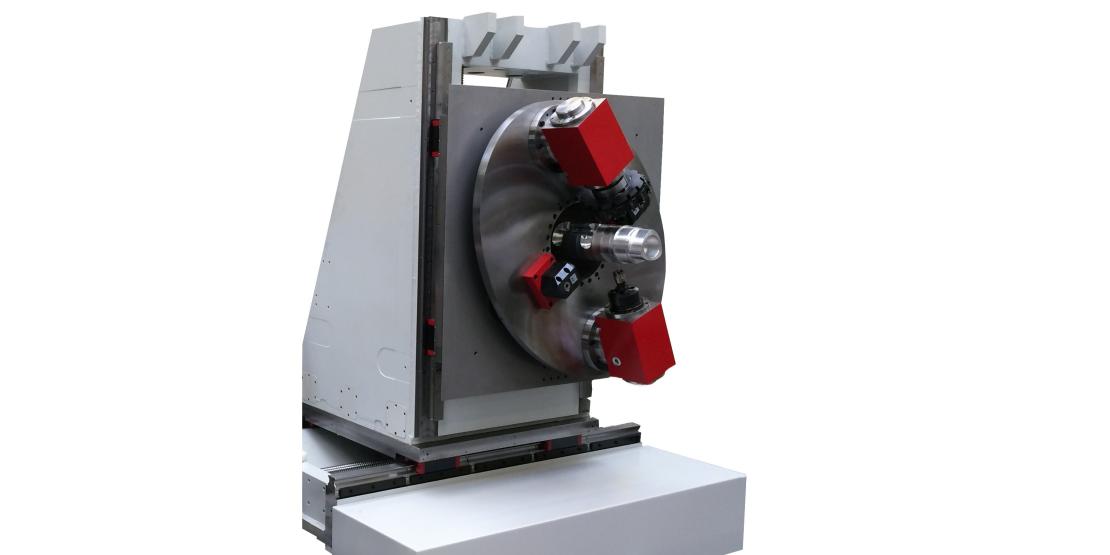 Deviating from our standard machinery, we provide solutions that are tailored to your specific machining requirements:
projected special units / spindle units / drilling units / tapping units.
Moveable column units with tool changing systems:
Brushing module / finishing module / interpolation turn milling module.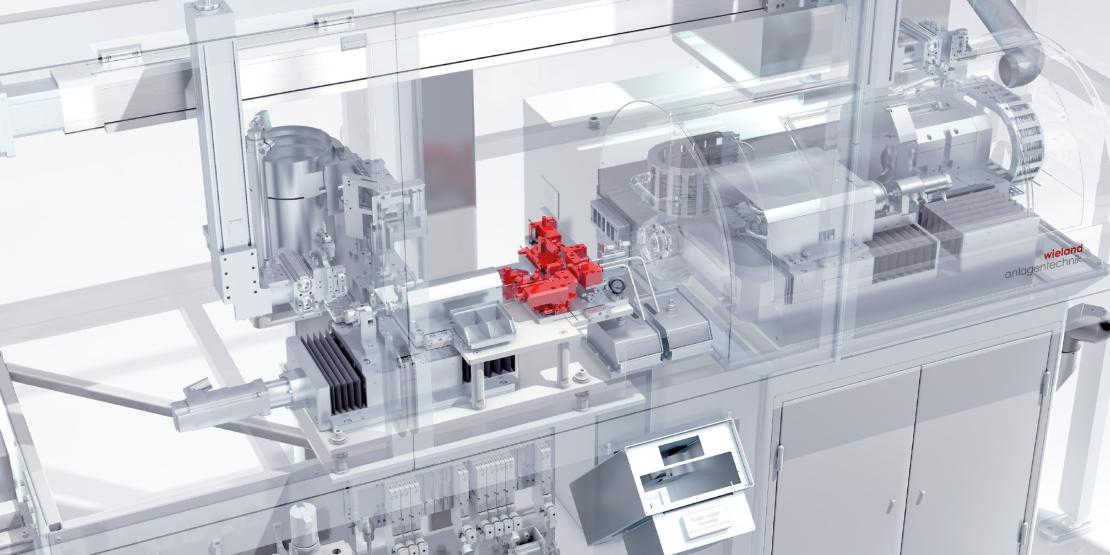 The DT 100 IA masters the complex internal and external machining of small workpieces, including transfer. The linked system grinds the inside diameter, faces or outside diameter of small chuck and shaft parts – highly precise via separate axes. The DT 100 IA also allows the use of in-process and post-process measuring devices. For the highest quality and safety in the product result!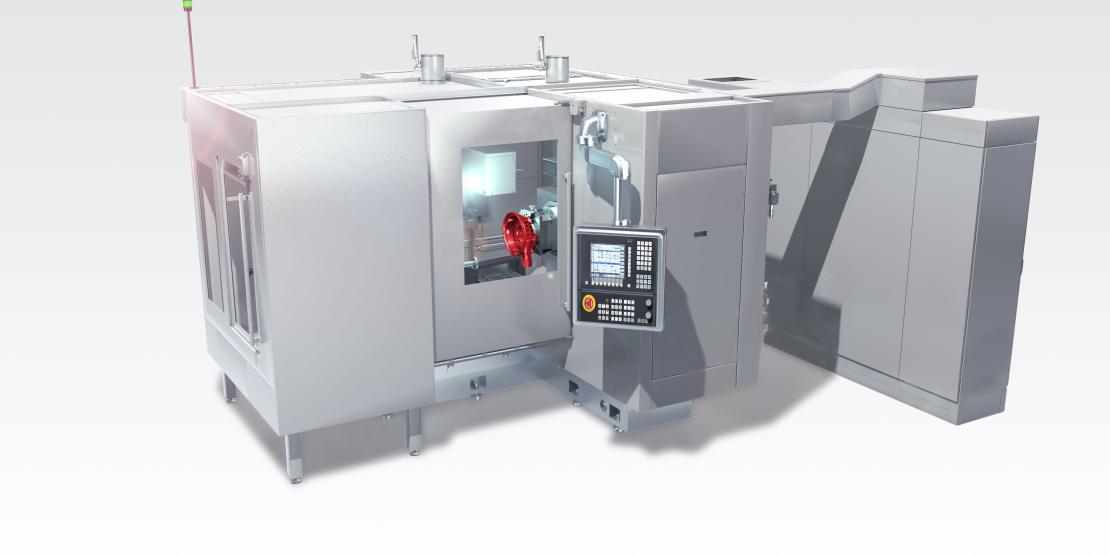 The DT 600 SK has established itself as a multifunctional machining center for efficient grinding, milling and turning. The 5-axis kinematics system enables flange-shaped parts to be produced in one operation. The advantage is fast, efficient production with maximum precision.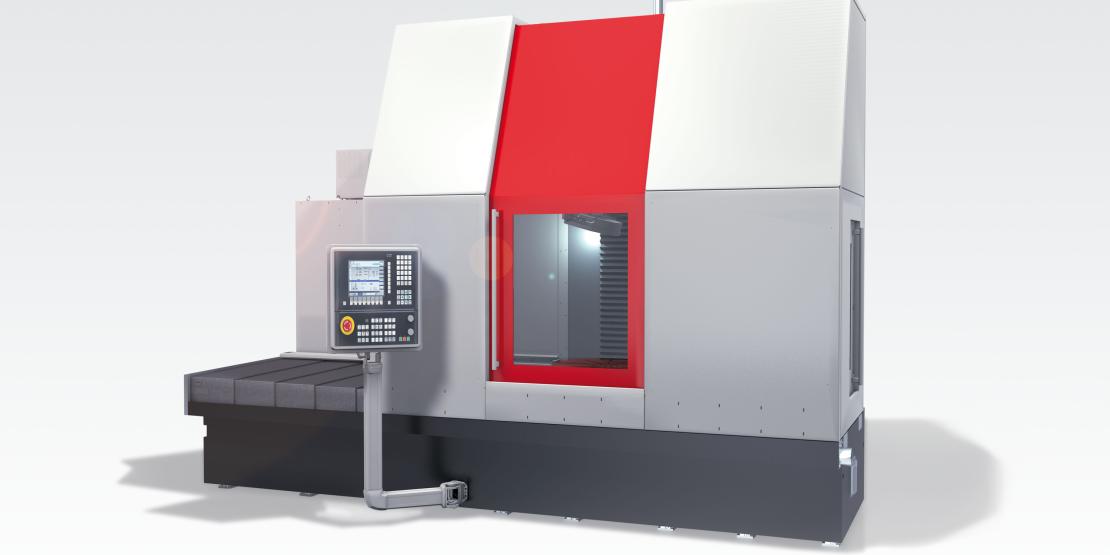 VIPA processes flange-shaped workpieces inside, outside and faces – in one clamping. The components are set up before and outside of the 5-axis system. An integrated probe measures the part before and after grinding to ensure its perfect position.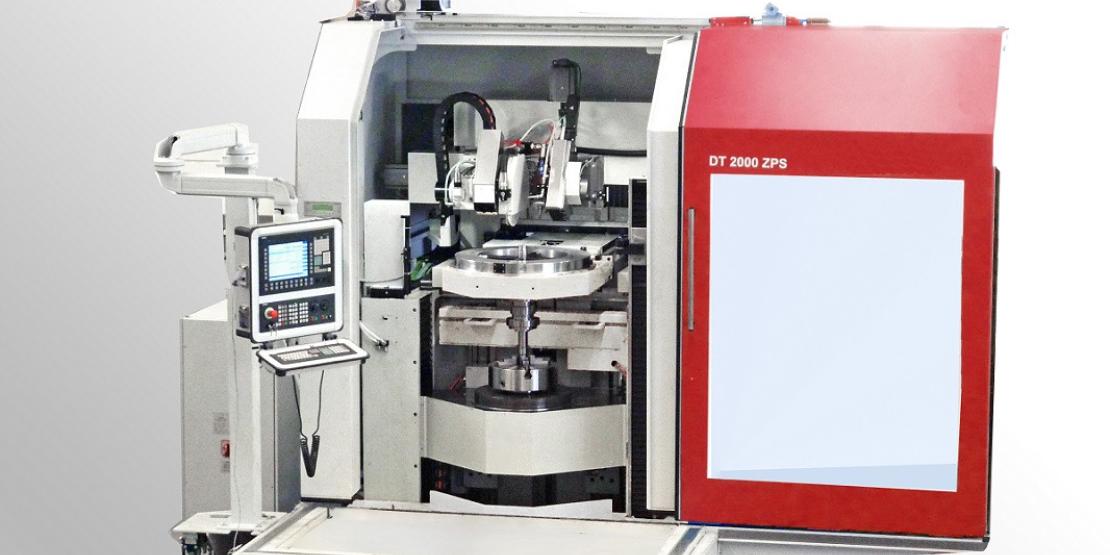 The DT 2000 ZPS grinds the center as well as a frontal profile of shafts in one clamping. The shafts are dynamically aligned on the DT 2000 ZPS in advance and the center is then also dynamically ground. In order to guarantee a perfect position of the profile, measurements are taken before and after profile grinding using an integrated measuring probe.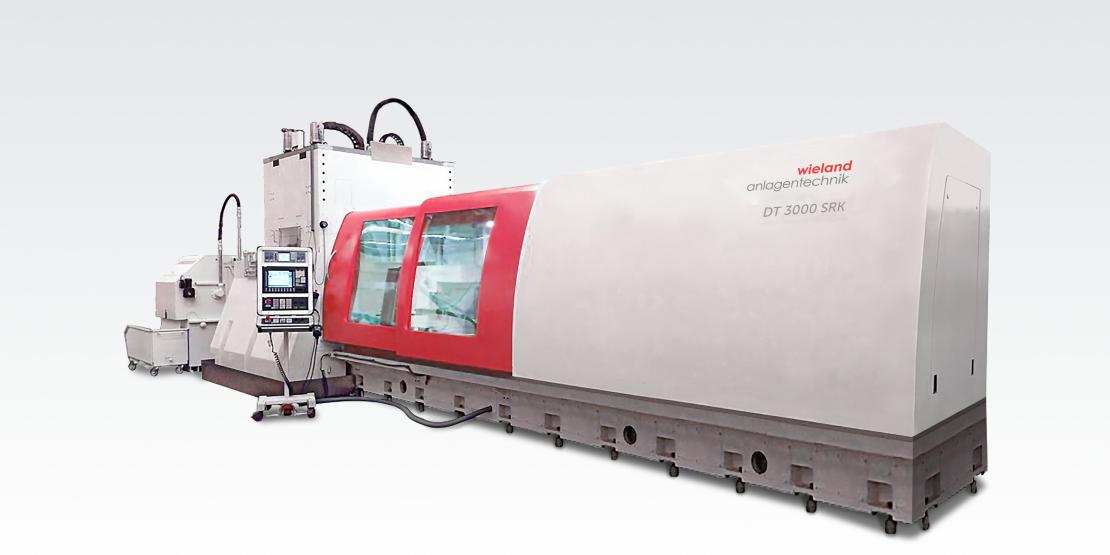 The external and jig grinding machine DT 3000 SRK offers the possibility to measure, to adjust and to machine orthogonal arranged surfaces completely in one clamping / setup.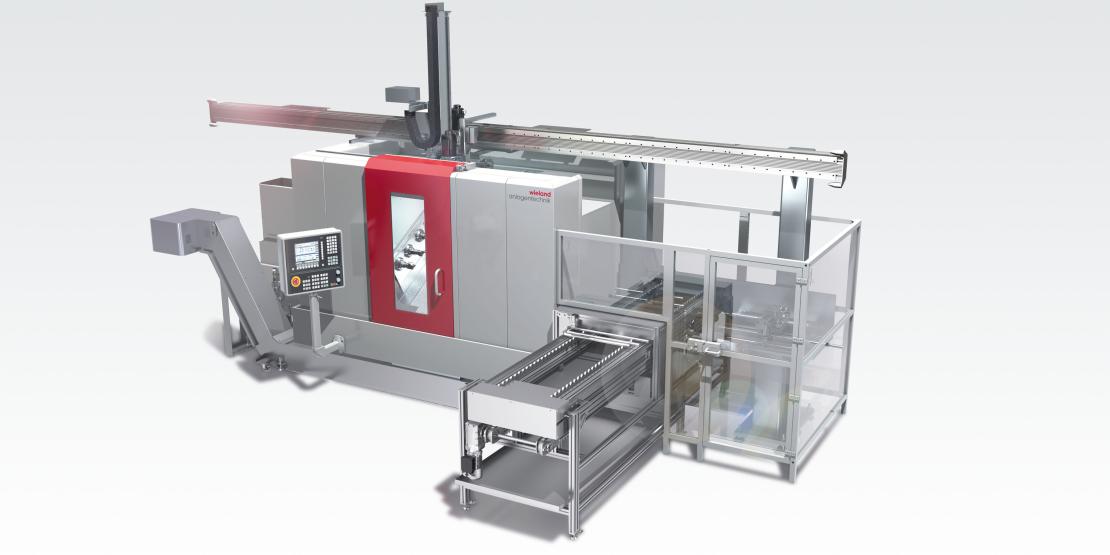 The EBM end processing machine was developed for the machine engineering of shafts, such as steering racks and stub axles, in series production. What's revolutionary is that the workpiece does not rotate; instead, it is processed in a stationary clamping device. This dramatically improves the execution quality and at the same time extends the service life of the tools. Depending on the processing task, the workpiece is machined on one or both sides with up to three spindles per side.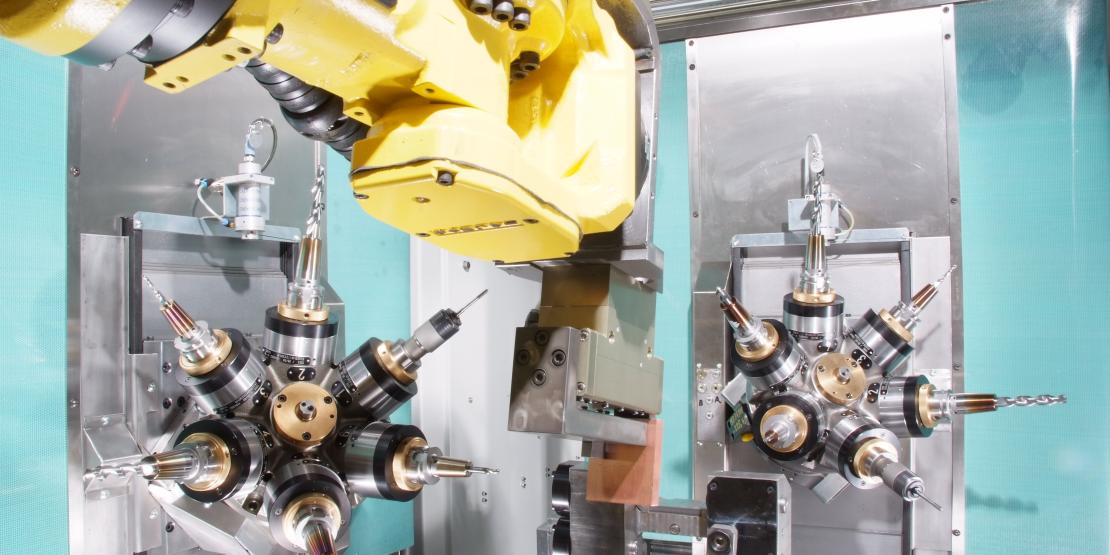 Special-purpose machine with two turrets for the drilling and milling of profiles.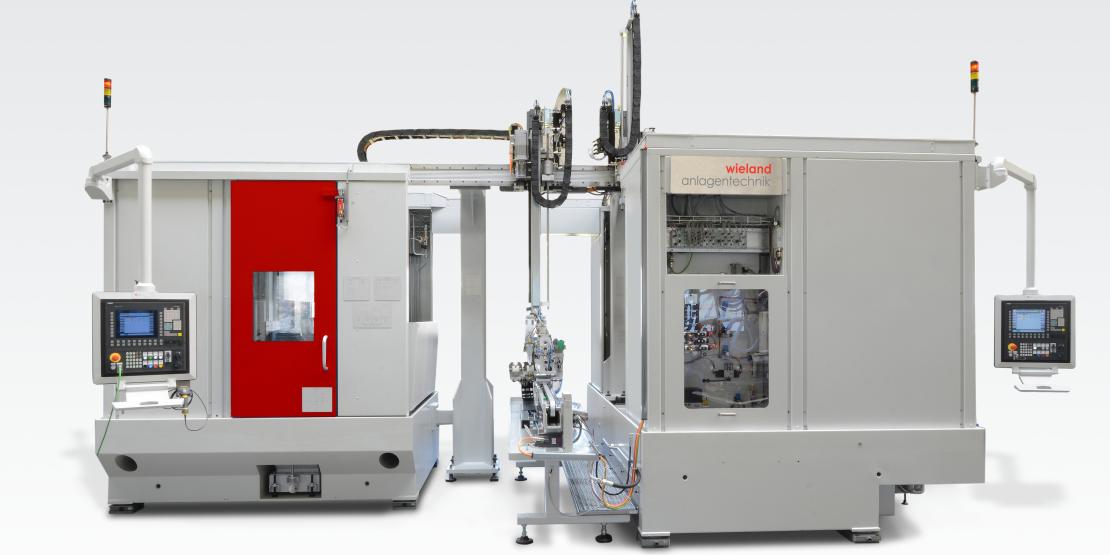 Changeover-free, interconnected system for end machining and brush finishing of shafts.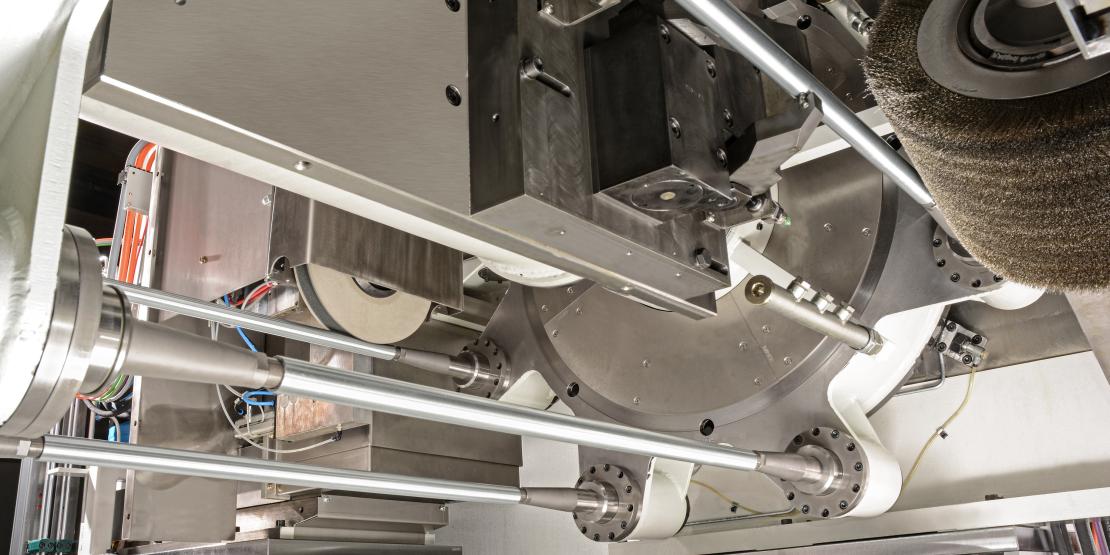 e.g. Brushing and finishing machine: Drum machine with eight stations for the brushing and longitudinal polishing of shafts.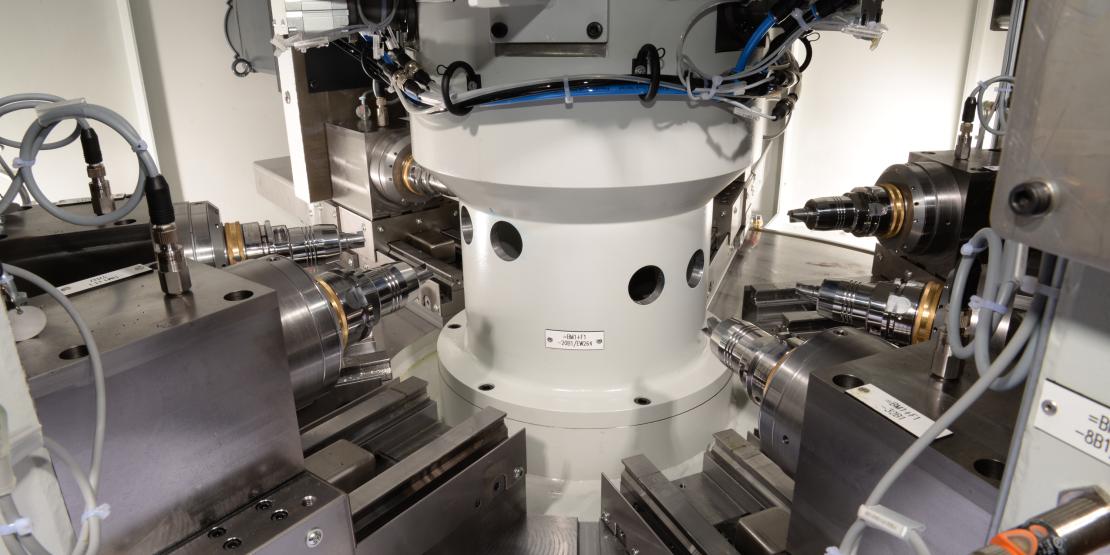 e.g. drilling machine for seven-spindle simultaneous machining of gear parts.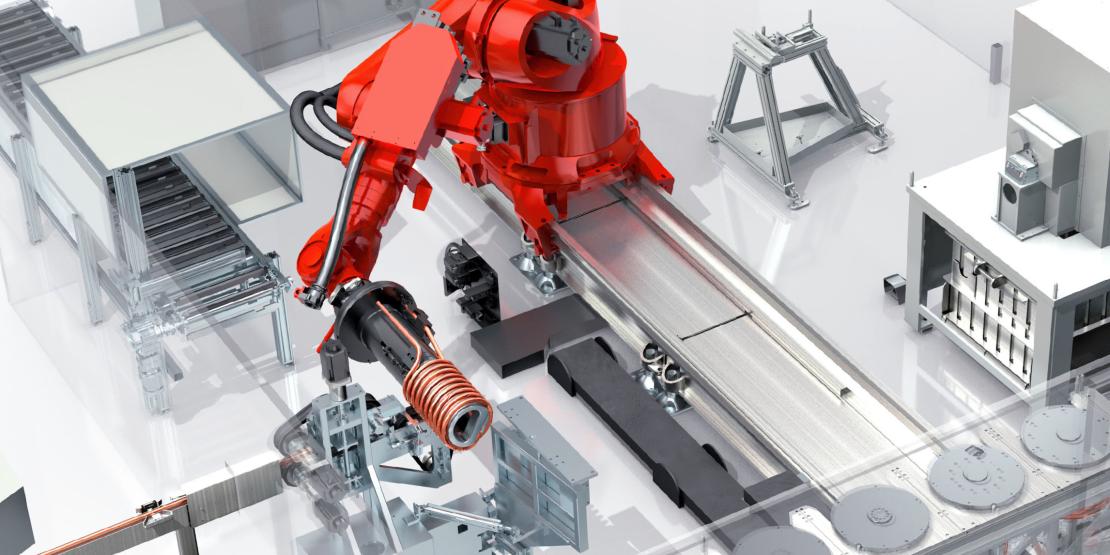 The robot winding system masters the production of complex wound workpieces, e.g. heat exchangers, without any manual intervention. The geometry is completely made by the robot, which is integrated in the CNC control. The ends of the workpieces are finished on the milling module. The winding mandrel can be changed automatically for even more flexibility in your series production.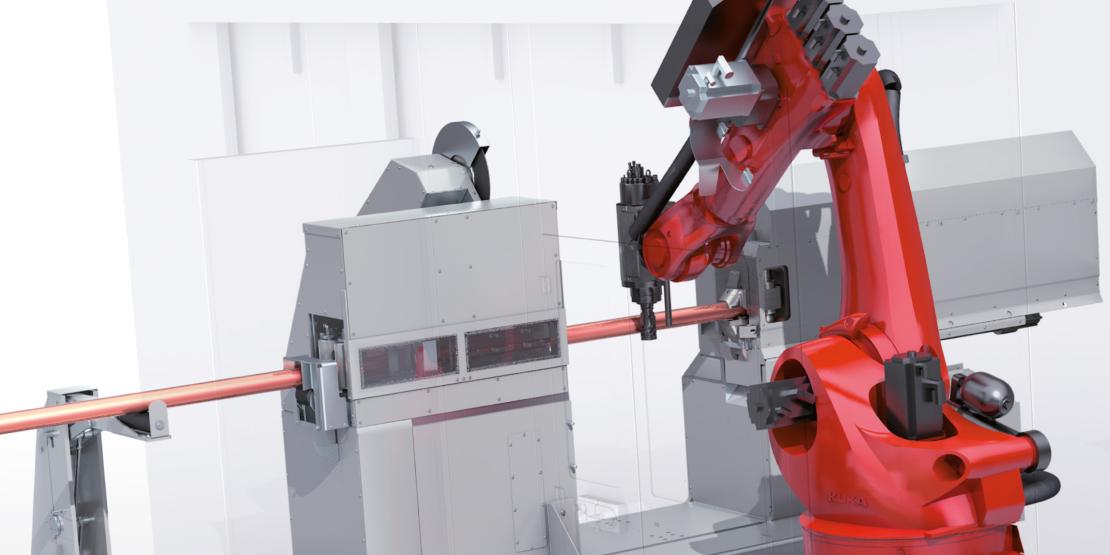 Whether metal, plastic or wood – the Robo-Mill processes large workpieces with unprecedented flexibility, speed and precision. The reason for this is that the raw part is measured three-dimensionally, the perfect basis for the robot, whose 6 axes can fully exploit their flexibility when machining. The machine even masters curved workpieces – thanks to the CAD/CAM interface with spline correction.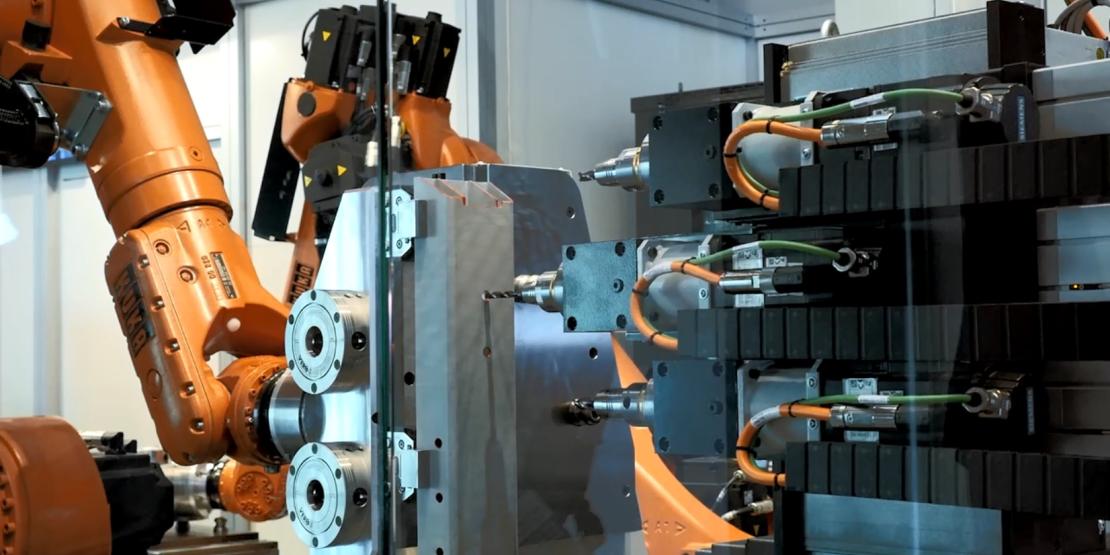 The robot carries out all machining and processing steps on the workpiece as well as any subsequent handling. The systems are realized with the Kuka-Siemens interface Run MyRobot or mx.Automation.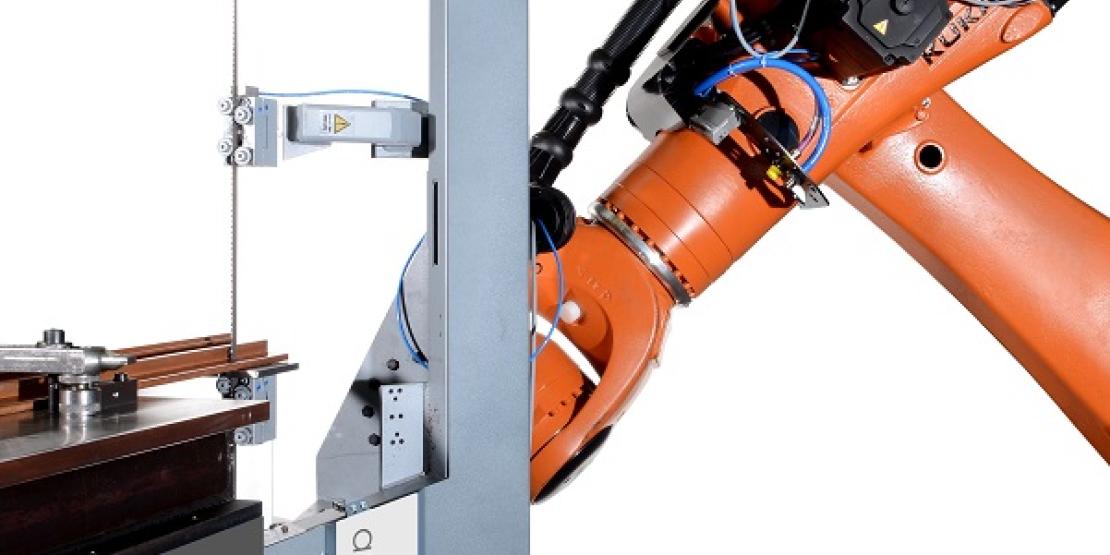 Robot-guided band saw for the pointing of profiles in any position of the workpiece. Robot integration into the machine tool control system increases the user-friendliness of the entire system.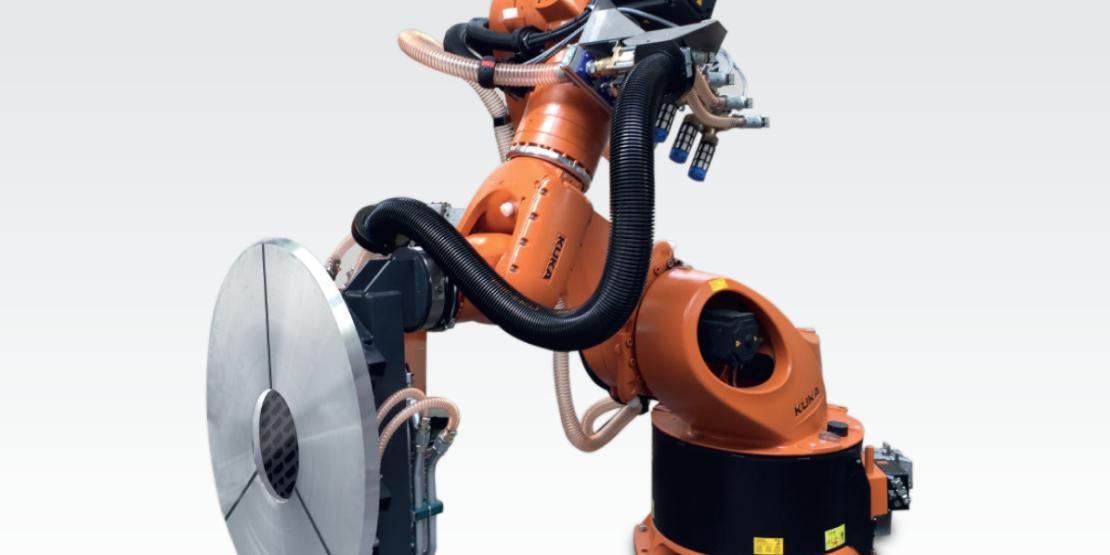 Gentle handling of coils. Ergonomic manual tying with subsequent palletising. Interlinking of individual processes and systems are planned and implemented according to the customer's specific requirements.
Resources
Information material and important documents for download

Brochures
Contact person
Get in touch - Your contact person at Wieland Anlagentechnik GmbH
Wieland Anlagentechnik GmbH
Turmstraße 61
89231 Neu-Ulm
Germany
+49 731 944 1800
info.anlagentechnik@wieland.com
Managing director:
Daniel Krettenauer
Registered office:
Ulm
Court of registration:
Ulm
HRB-Nr.:
721761
VAT identification number:
DE258042141
Career
Start your career at Wieland Anlagentechnik GmbH

Already know your search term? Then go ahead and use our full text search. You will get a list of all relevant results.