Joint innovation: wish list for heat exchangers
Green heat, clean air, less CO2 emissions: Heat pumps make an essential contribution to climate protection. The French industry giant Groupe Atlantic relies on customized heat exchangers from Wieland for its successful products - and joint innovations as crucial element of success.
2.16 tons. A single heat pump saves this much CO2 annually compared to a fossil heating system using oil or gas. By displacing fossil fuels, heat pump technology significantly reduces greenhouse gases. And consumers strive for this green heat. In Europe alone, more than ten million heat pumps are now in operation. And the European Heat Pump Association EHPA has set an ambitious target of 30 million heat pumps installed by 2030.
In the special segment of air-water heat pumps, global demand reached 2.66 million units in 2017. More than 95 percent focus on the main markets China, Japan and Europe. In 2017, the European market for air-to-water heat pumps grew by 12.1 percent compared with the previous year.
Emission savings through heat pumps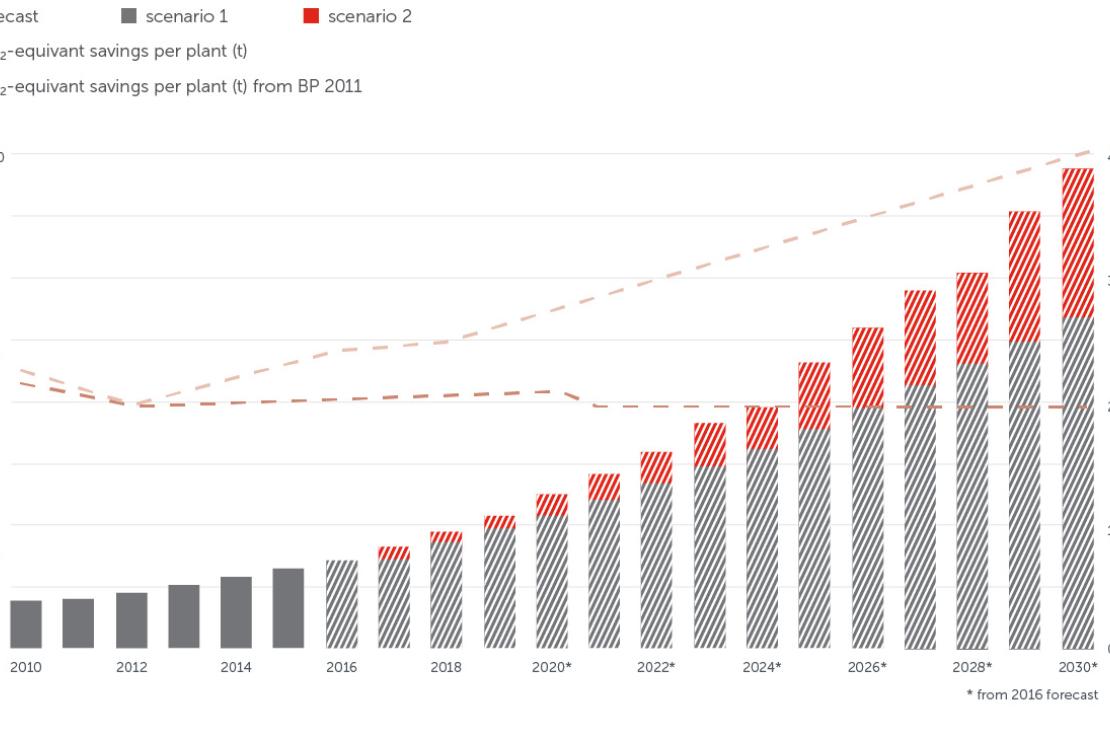 This is something one likes to hear in La Roche-sur-Yon near the French Atlantic coast. This is where Groupe Atlantic has its headquarters: not only one of the most important European manufacturers of air-water heat pumps, but also a long-standing partner of Wieland, in particular the Thermal Solutions business unit.
The beginning of a success story
"Our partnership began about 35 years ago," says Jean-François Pad, Boilers & Heat Pumps Division Purchasing Manager at Groupe Atlantic. At that time Wieland supplied finned tubes to Atlantic. In 2007, the partnership deepened decisively - at that time Atlantic was looking for the right partner for the development of its new heat pump. Wieland convinced with its expertise in the field of coaxial heat exchangers.
"Atlantic was enthusiastic about our coaxial heat exchangers, but used them somewhat differently than usual. Instead of just connecting it and letting refrigerant and water flow through it, they integrated the entire heat exchanger in a storage tank so that it is additionally circulated, which leads to higher performance," explains Andreas Moritz, Manager Business Unit Heat Exchangers at Wieland. This mode of operation placed new, higher demands on the heat exchanger. "Wieland developed the perfect fit for this and thus enabled Atlantic to continue on its chosen path," says Andreas Moritz.
The common path to "perfect fit"
While the first heat exchangers for Atlantic remained relatively close to the standard WKC component, Wieland developed optimisations in terms of size, performance and installation situation for the growing demand for heat exchangers, for example by integrating temperature sensors or special fittings for easier and quicker installation. The basic body is still a coaxial heat exchanger, but the details such as connecting parts and geometries have been precisely adapted to Atlantic's requirements.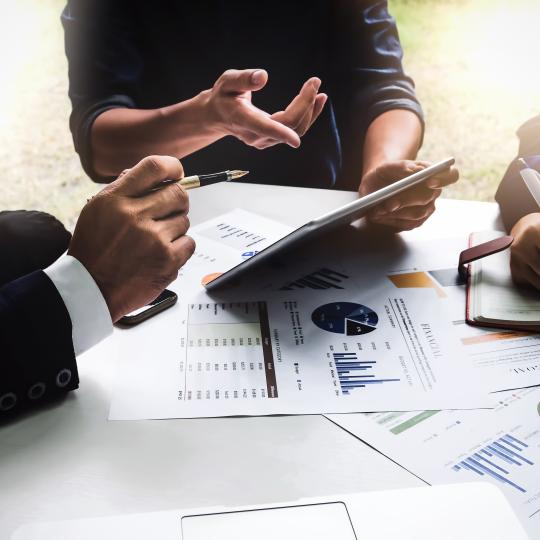 "A key partner like Wieland is in a position to initiate innovations with us regularly - the key to our success."
Jean-François Pad
Boiler & Heat Pumps Division Purchasing Manager at
Groupe Atlantic
"A real partnership as we would like it to be"
"An idea for optimization can be triggered from both - from us as well as from Wieland," says Jean-François Pad. This idea is then developed with the help of thermal and forming know-how and modern design and construction methods until the goals in terms of cost reduction, increase in reliability or performance increase have been achieved. The necessary data can be collected or evaluated in the company's own thermal engineering laboratories. Close and open exchange is important in this process - and the cooperation with Atlantic is a prime example of this. "This is the real partnership we want," says Andreas Moritz. Wieland's customer-specific heat exchanger has meanwhile become the heat pump DNA of the French.
A classic made of copper
"The design of the Atlantic coaxial heat exchanger is extremely robust and significantly more tolerant to contamination than, for example, plate heat exchangers thanks to larger flow cross-sections," explains Andreas Moritz. The so-called coax for Atlantic's air-water heat pumps is made of copper and the lead-free brass alloy Cuphin®. Copper is an excellent material for heat exchangers, which is very easy to process and shines in terms of thermal conductivity and formability. "In terms of heat technology, copper with a thermal conductivity >330W/mK is the second-best metallic material after silver," says Moritz.
If copper cannot be used due to e.g. weight requirements for mobile applications or compatibility with various media, Wieland is better able than any other company to use other metals such as aluminium, carbon steel, stainless steel or even titanium. The suitable material is selected according to requirements.
Open to new and ready for the future
Nine of Wieland's ten heat exchangers are now customized. The development of a component does not end with series production, as the Atlantic example shows. "With Atlantic, we have created an absolutely high-end product. But general conditions such as the legal situation regarding efficiency criteria or refrigerant selection are changing," says Andreas Moritz. Wieland's technical marketing, R&D and design departments exchange ideas with Atlantic's development and product management departments at an early stage and prepare new prototype production with correspondingly optimised designs.
This eye for future challenges is an essential part of the successful partnership, explains Jean-François Pad: "A key partner is capable of regularly initiating innovations with us - the key to our success. At Wieland, too, the motto is not to rest on one's laurels. "We see ourselves as the undisputed market leader in many areas. To stay that way, we are constantly working on new solutions," says Andreas Moritz.

More about Thermal Solutions
At a glance

The demand for heat pumps as a source of green heat is rising sharply worldwide.

The French Group Atlantic, a major manufacturer of air-water heat pumps, relies on heat exchangers from Wieland.

The core of this partnership is close cooperation from development to series production.