Wieland Nemco Ltd.
Wieland Nemco Ltd. - founded in 1974 - has been part of the Wieland Group as a service center since 1989. Wieland Nemco works closely with our sister company, Wieland Metals Birmingham, offering the UK the only service, stockholding and slitting centre with domestic casting and rolling facilities. The product portfolio includes rods, wires, strips, sheets and tubes made of copper and copper alloys.
Metal processing (cutting)
Surfaces and Coatings
Traverse winding
Multicoiling
Stockholding
Recycling
Transportation
Organization
Wieland Nemco Ltd.
5, Pennard Close, Brackmills
NN4 7BE
Northampton
United Kingdom
Business hours
Monday - Thursday
8:30 am - 5:00 pm
Friday
8:30 am - 4:00 pm
Goods acceptance times
Monday - Thursday
7:00 am - 2:00 pm
Friday
7:00 am - 1:00 pm
Facts
100
% owned by Wieland-Werke Ag
Products
Our products at a glance
Capabilities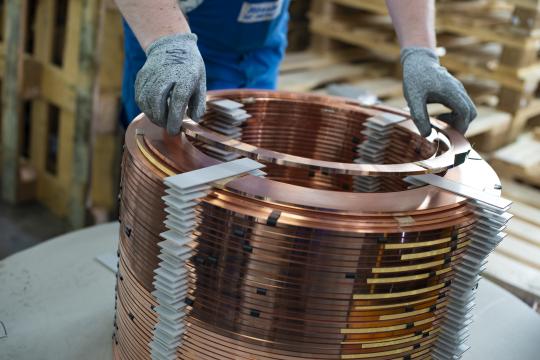 Contract work
In addition to servicing our own products, Nemco offers sub-contracted processing of customers' own materials. Our machines are designed to process a wide range of materials including ferrous, non-ferrous and aluminium and offer maximum flexibility of coil weights and inside/ outside diameters. Contract services we provide include: slitting, winding, multicoiling and recoiling.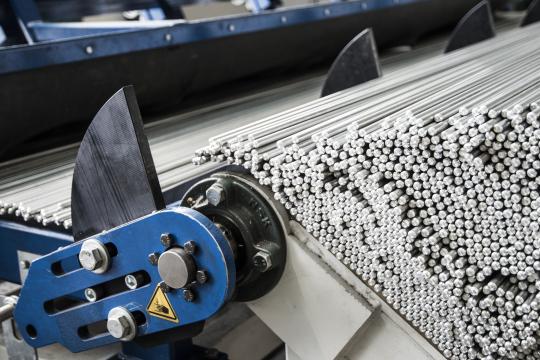 Cutting to length
Our semi-automated band saw enables the cutting of solid and hollow drawn products. Lengths as small as 9mm with tolerances of just +/- 0.25mm can be processed with a minimum diameter of 10mm and maximum of 260mm.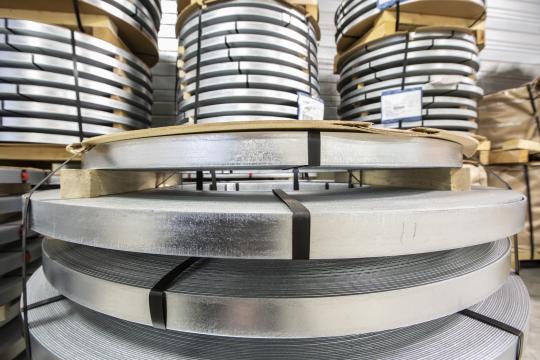 Multicoiling
Wieland Nemco's Multicoil is a simple and particularly effective method of improving operator productivity.
Multicoiling consists of a stack of coils joined together to produce a long strip when decoiled on a horizontal decoiler. This allows the operator to process an entire stack of coils in one procedure.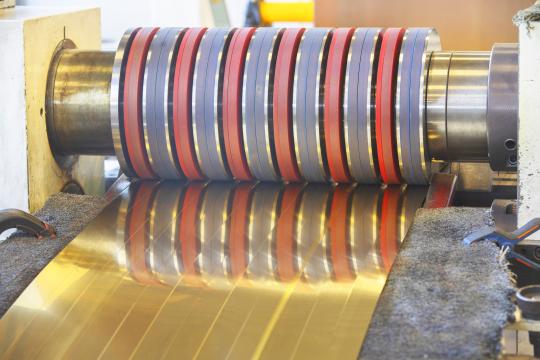 Slitting
Wieland Nemco's extensive range of copper and copper alloys are expertly processed to your specification and managed by advanced computer programs.
We can produce quality strip sizes from 800mm down to 2mm with a thickness range between 0.08mm and 3.00mm.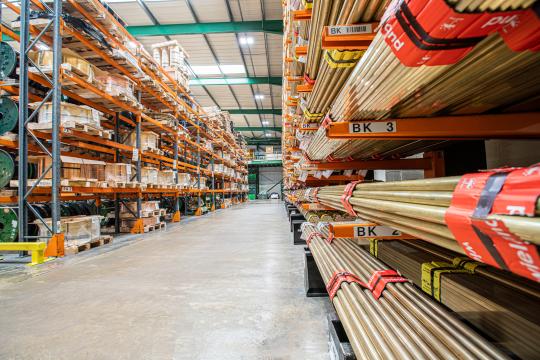 Stockholding
Our extensive stockholding of drawn and rolled products, in both Copper and Copper alloys, combined with modern warehouse technology, enables us to provide Just in Time deliveries throughout the UK.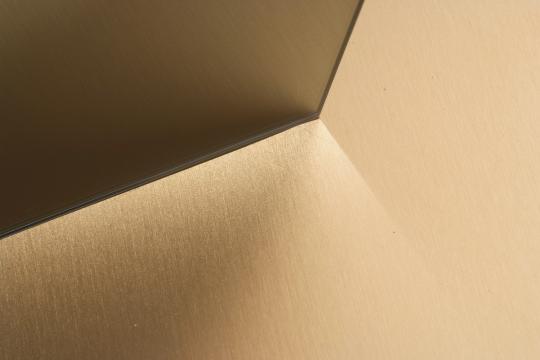 Surfaces and Coatings
Our copper and copper alloys can be supplied in a wide range of surface coating technologies, including Hot Dip Tin and Electroplating.
We also offer a polishing service that includes; standard, satin and mirror finishes, all of which can be polycoated.
For further information and to discuss your requirements in more detail please contact us.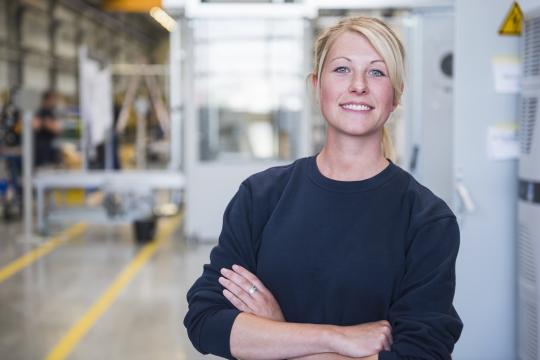 Technical know how
Our well-trained, motivated team have many years of experience, and are committed to serving your needs and requirements. In addition, you can rely on numerous experts at our parent company (Wieland-Werke AG), with whom we work closely together on your individual requirements. We guarantee the very highest level of service.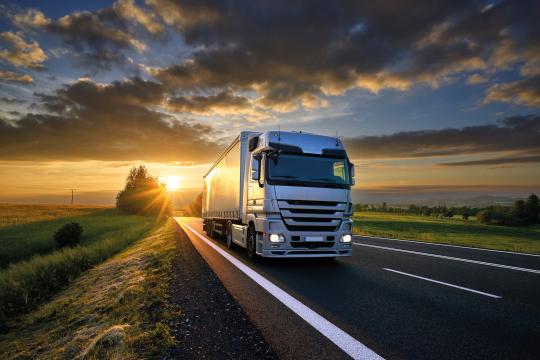 Transport
Operating our own fleet of four vehicles ensures high quality service and flexible deliveries to customers. Each driver has many years of experience ensuring that material is delivered safely and on time to each customer. Each vehicle is fitted with modern tracking technology so that customers can be kept up to date on deliveries.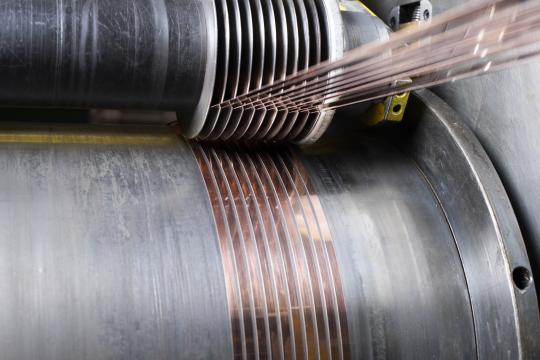 Traverse Winding
Traverse winding involves joining several coils into one continuous, dimensionally accurate length, then precision layer winding this onto spools or drums. This is a particularly effective way of providing longer strips to enable machines to be kept running for much longer and with less supervision than would be possible with individual coils. We can traverse wind a wide variety of materials including steel, nickel silver, phosphor bronze, copper and brass.
Resources
Information material and important documents for download
Contact person
Get in touch - Your contact person at Wieland Nemco
Wieland Nemco Ltd.
5 Pennard Close
Brackmills
Northampton NN4 7BE
United Kingdom
+44 1604 666100
nemco@wieland.com
Managing Director:
David Handley
Limited company headquarters: Northampton, UK
Registration: England and Wales
Registered no.: 2352212
VAT registration no.: 523 1096 78
Career
Start your career at Wieland Nemco

Already know your search term? Then go ahead and use our full text search. You will get a list of all relevant results.